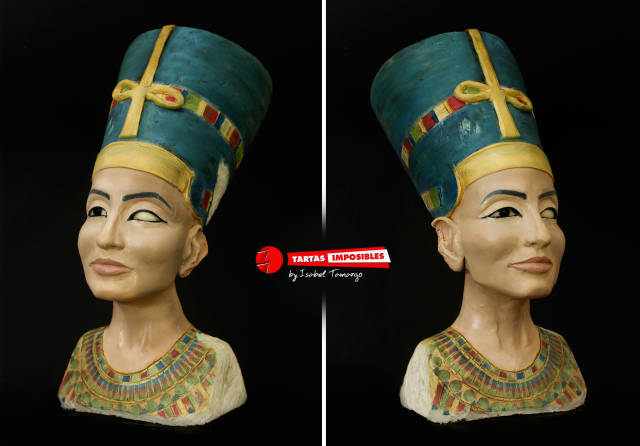 Here's my piece for Sugar Art Museum collaboration, a Nefertiti bust cake made with modelling chocolate. Hope you like it!
I chose the bust of the great Queen Nefertiti, also known as The Gioconda of Amarna because of her warm and unique smile. Nefertiti, the Egyptian Pharaoh Akhenaten's great royal wife, has become one of the most famous women of the ancient world, and an icon of feminine beauty.
My piece is a 40cm tall replica made of modelling chocolate and painted with fat-soluble edible paintings. I've respected almost every damage of the piece to make it as close as possible to the original.
Welcome to the sweetest museum ever. We hope you will be inspired to get connected with art. Let us give you a guide in our museum, with artistic pieces made by cake artists from around the globe. You can see any style, from paintings, sculpture, to fashion and abstract. But in only one medium, and thats sugar.
So please visit our page and website, pictures are allowed, but just don't touch or eat ;-)