Cake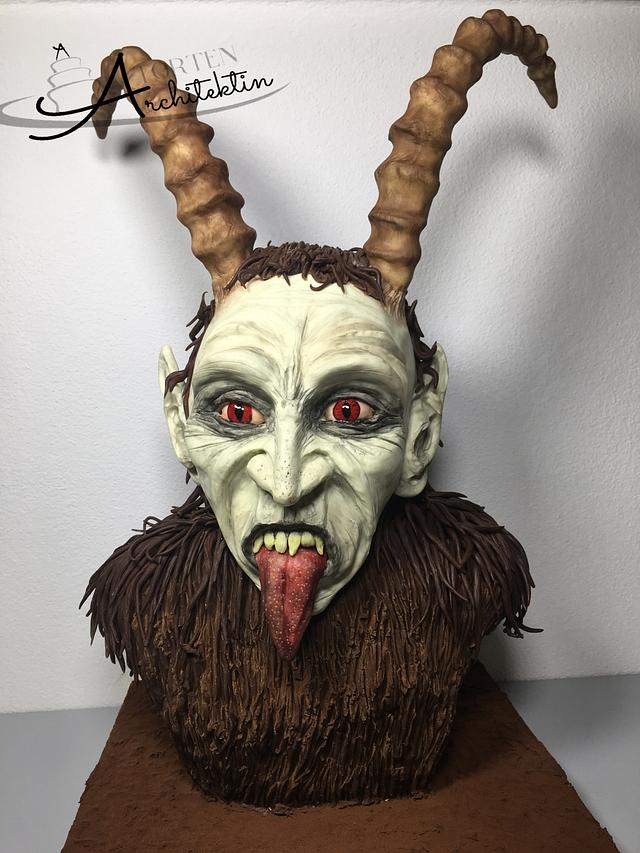 Krampus Bustcake for Sugar Myths and Fantasie Collaboration
Thanks to Amber and her team for starting such a wonderful Collaboration with so much extremely talented Artists and for the opportunity to be part of this fantastic group.
It was the first time I made a cake with a face.
Inspired by the horrible wooden Krampusmasks which are used for the "perchtenrun" and "krampusrun" in Austria during the time before Christmas I decided to create my own Krampus.
Hope you like him.
modelling chocolate magic colours chocolate cake orange cake dust colours sugar myths and fantasies sculpted cake collaboration
21