Cake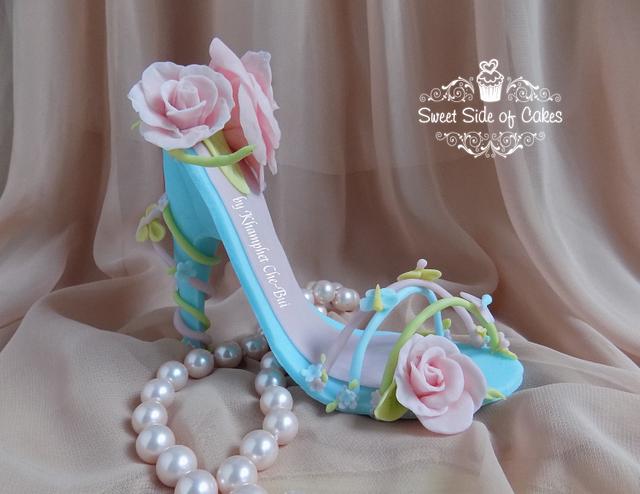 Whimsical Shoe - CPC Shoe Collaboration 2016
How i love shoes, especially highheels!! BUT i can't walk in them!!! 😂😂😂
This is my 3rd sugar shoe i have ever made! It's all fondant! Since i don't have a shoe kit i made my own shoe templates and drying shoe rampe. The roses and the tiny butterflies are free handmade, no cutters were used.
For more beautiful shoes please visite our page https://www.facebook.com/CPC-Shoe-Collaboration-337327533311831/
Thank You for looking and Happy Sunday.
Khamphet xx
satin ice fondant edible colours modelling tools scissor exacto knife shoe whimsical rose butterflies high heel satin ice fondant satin ice colourful pastel cpc collaboration cpc collab cpc cpc shoe collab
46