Cake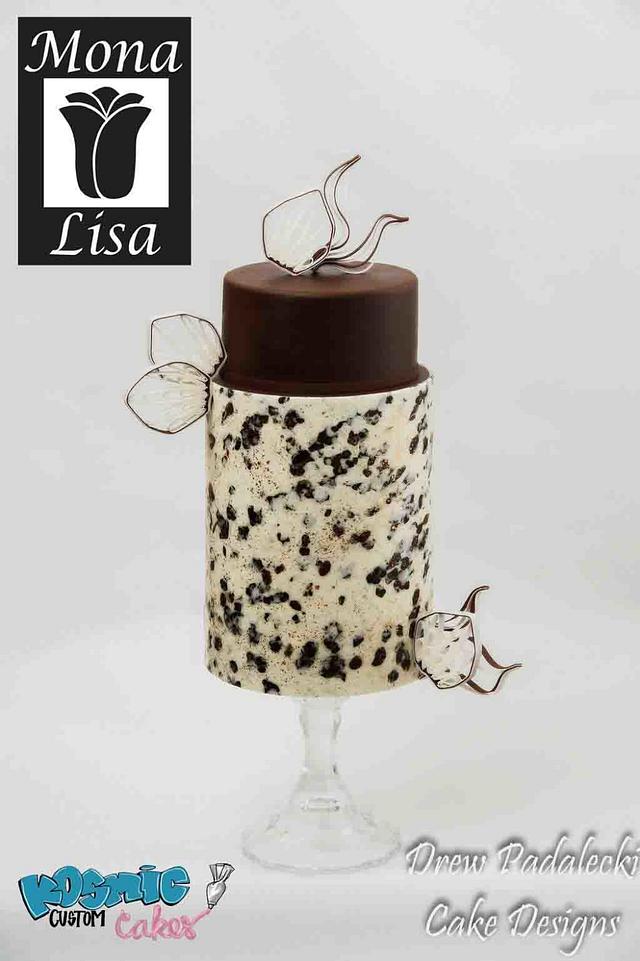 Mona Lisa Fondant
Recently my best friend, Drew Padalecki w/Drew Padalecki Cake Designs and I teamed up with Mona Lisa fondant and we are so excited to share the first cake we have made with their incredible fondant!
Featured on this particular cake:
~ Mona Lisa fondant
~ New Glazed Granite Texture
~ New Modern Fondant Quilling Technique
~ Fondant Paneling
~ Added depth and dimension w/paint
We have many classes coming to your city soon. Be sure to visit our FB pages for more class info <3
Mona Lisa fondant is absolutely the most amazing fondant I have ever had the luxury of working with and you must give it a try!! **One 20lb pail of Mona Lisa fondant will cover approximately 5 to 6 three tiered traditional wedding cakes!!!
"":http://www.monalisadecorations.com/en/fondant
Please let us know what you think of the cake – we'd love to hear your thoughts on this design!
Also we'd love to know if you've ever used Mona Lisa before? If you haven't and are interested in trying it, be sure to let us know.
As always, thank you so much for taking the time to view our creations and sharing your kind words.
Sugar Blessings
mona lisa fondant callebaut fondant quilling quilling glazed granite
20