Cake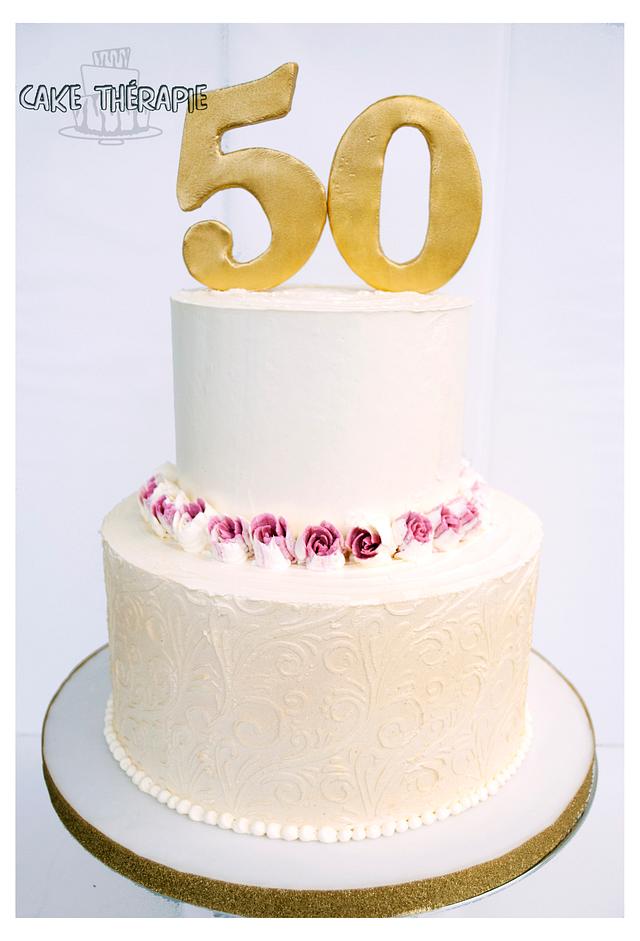 Golden Jubilee 50th birthday cake.
A simple yet elegant all buttercream cake to celebrate the combined 50th birthday of both husband and wife. The bottom tier has buttercream stencils on a buttercream finished cake with a spray of very light golden to set the bottom tier from the top tier apart.
The cakes are finished in swiss meringue buttercream and the roses piped with russian nozzles.
50th birthday 50th birthday cake 50th custom cakes cake thérapie golden anniversary gold buttercream cake custom cakes baden custom cakes neuenhof custom cakes wettingen custom cakes zürich
10