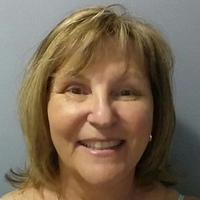 June ("Clarky's Cakes")
posted
almost 5 years ago
SISTER JULIAN'S JUBILEE CAKE
Advertisement
Advertisement
SISTER JULIAN'S JUBILEE CAKE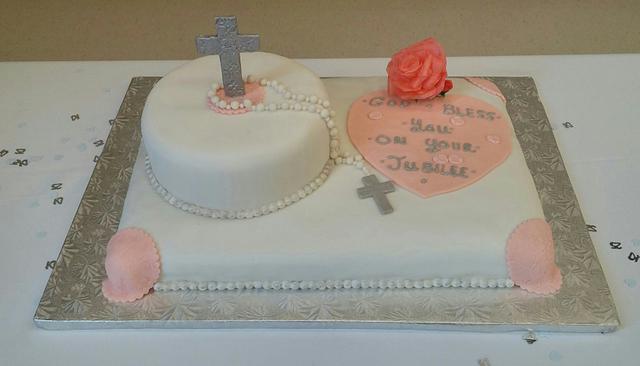 Advertisement
Advertisement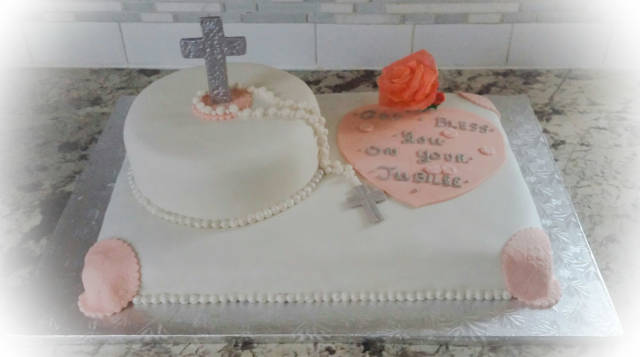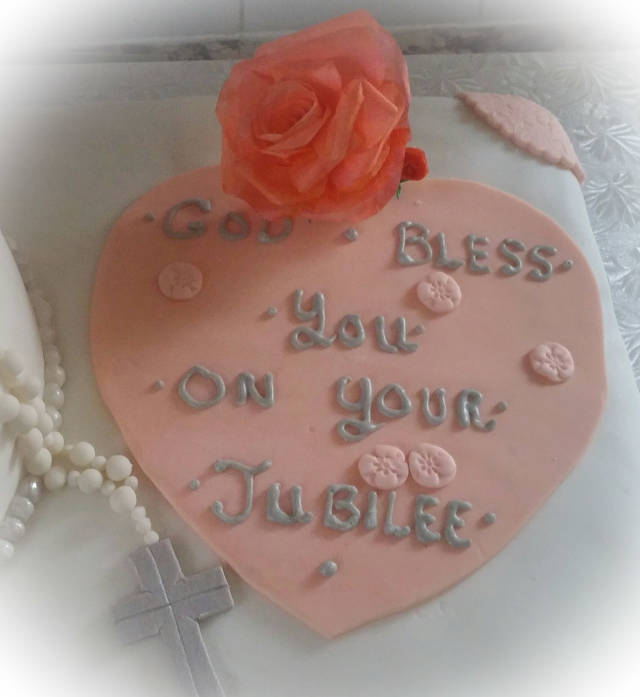 This cake was made for a Nun celebrating 25 years of service to God and her church. 8" round is peach pound cake filled with peach curd. Sheet cake is chocolate fudge filled with peach curd.
I also made 3 large chocolate iced, curd filled sheet cakes for the kitchen staff to serve for extra guests. That was the extra kicker that really killed me!! I don't know how so many decorators do those huge sweet tables…oh my…hats off to you!!
These cakes almost killed me. You would never know by looking at it. I cried from sheer frustration and exhaustion. I will never, never….did I say NEVER….ever cover a huge sheet cake with fondant AGAIN!!! Or slice in half and fill. Thankfully hubby helped me or I never would have accomplished. It was white fondant over chocolate cake…so you get one shot!! Hubby was directing my placement, and he miscalculated, and I missed the whole left hand back corner 😧😧😧…hence the little decorative circles on each corner of the cake. Thank goodness for embellishments, they hide so much!!! Annnnd I had to make the 8" round twice. First one wasn't firm enough and fondant sagged like an old ladies chin. Cakes were delivered safe and sound, been up since 6.30 am..I taking a well earned rest…
ps: and those rosary beads…arrrrrggg don't want to go there.
Creativity is God's gift to us. Using our creativity is our gift back to God. Clarky's Cakes 😎