In an early celebration of World Doll Day, 19 sugar artists from all over the world came together to showcase dolls from different countries and to spread a universal message of love and happiness.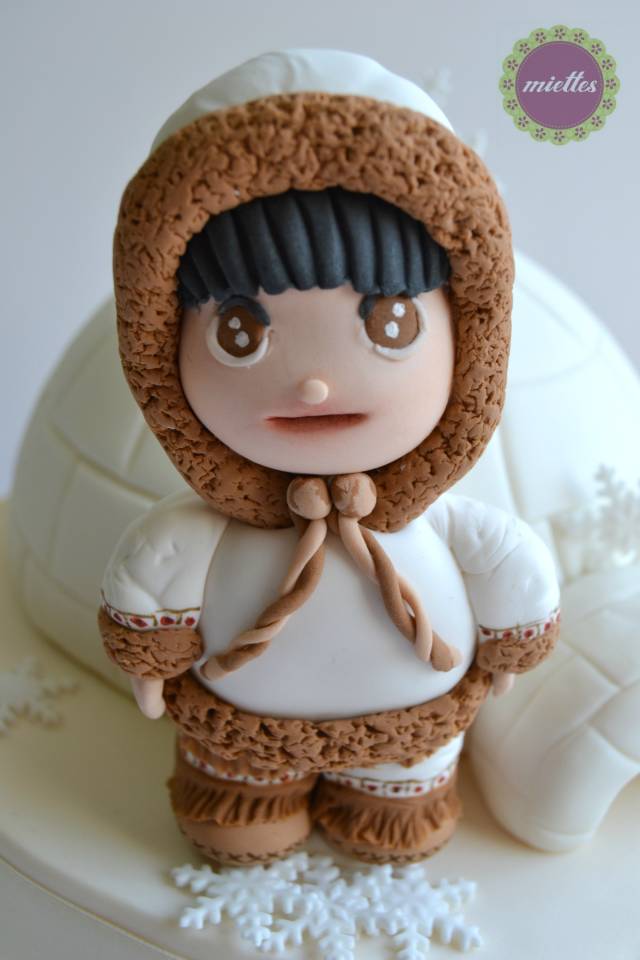 This is "Anyu", my Eskimo doll.
Anyu in Inuit means snow and I chose to make this doll to pay tribute to my son who loves the snow, cold weather and the vast ice territories. He dreams of visiting Greenland and this is a small step towards a bigger goal.
We are honored to have been featured exclusively in Party Cakes magazine, issue 27. I have a full tutorial for the eskimo and the igloo (cake).
https://www.hobbies-and-crafts.co.uk/cake-craft/store/back-issues/cake-craft-guides/cake-craft-guides-issue-27-party/
Pls visit our page at: https://www.facebook.com/SugarDollsAroundTheWorld/?fref=ts&__mref=message_bubble