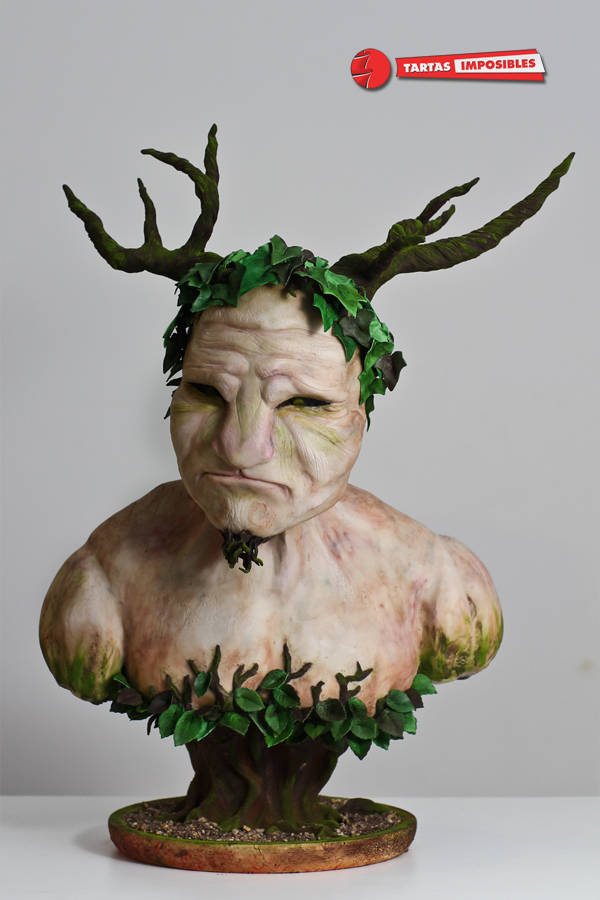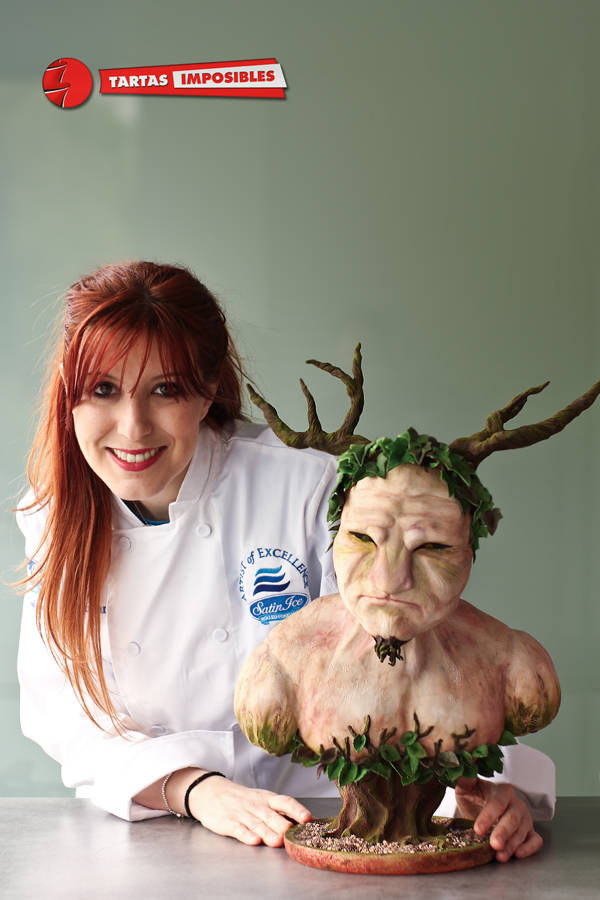 Hi lovies!! Here's my piece for Myths & Legends – a collaboration of sugar art, hosted by Shani Christenson. My creature is a Leshi.
Leshis are the gods of the forest in Slavic Mythology. The word "leshi" is derived from the Russian word for "forest". Leshi are humanoid forest spirits. They are described as having a mostly human appearance, but with some off detail that would betray his demonic nature. The leshi might have strangely pale — or even white — eyes, no eyebrows, or might leave no footprints. He might have skin gnarled like tree bark, a shaggy body, cloven hooves, a tail and horns. In general, leshi do not like humans so travelers and those who made a living from the forest were advised to avoid annoying the leshi; they were told not to whistle, swear, make noises, harm the flowers or trees on purpose, or hunt on certain Church festivals.
I didn't inspire in any specific image or illustration. I based my work in Leshi –the god of the forests- reading descriptions and folk tales. I chose Leshi because I wanted to do a humanoid creature and this one represents a symbol who appears in many European mythology so I thought it could be a good choice. Hope you like it!
https://www.facebook.com/MythsandLegendsCollaboration/
http://mythsandlegendssugarart.weebly.com/