Cake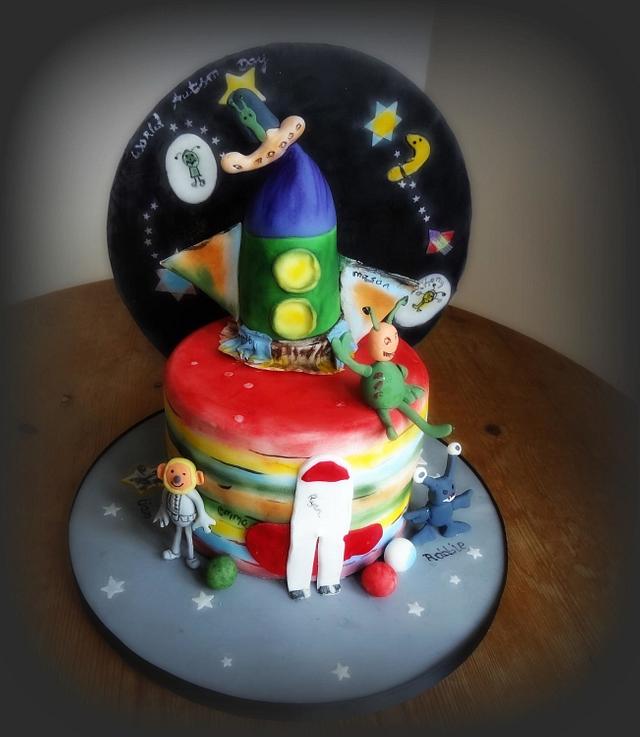 Aliens & Autism Rocket - Sugar Art 4 Autism Collaboration
This is my contribution to Autism Awareness based on wonderful drawings provided by the children of Shepherds Down School in Winchester, Hampshire, UK where my six year old grandson is fortunate enough to have secured a place. They have turned Liam's life around and he absolutely loves each minute of every day there. The school specialises in teaching children with Autism and other learning difficulties and was bowled over the moon to be involved in this project. http://www.shepherdsdown.hants.sch.uk/ The various sections of their drawings that I used are below.
This cake also relates to the iconic jigsaw puzzle symbol in that I took pieces from each of the little artists' drawings and fitted them together to make one picture. The school chose Space Rocket design to tie in with their aliens themed project which they were running in February. This was an excellent choice because (without consciously planning it) it also represented the alienation that so many challenged children (and their parents) as well as adults sometimes face.
Chocolate cake bottom tier, Victoria Sponge cake rocket. Everything hand modelled and edible.
Please head on over to see the amazing cakes and cookies that have been designed in the name of raising awareness during Autism Awareness.
https://www.facebook.com/SugarArt4Autism/?ref=hl
We hope through our actions, you too will be motivated to make a difference. And if you can spare a donation to our chosen charities, all the better :-
https://donate.nationalautismassociation.org/fundraise…
http://globalautismproject.org/
I am so grateful to Dina Nakad, Suzy Suada Marisenoj-Khalaf and Samantha Emmerson for their amazing work and inviting me in to the collaboration.
Thank you all xx
#‎SugarArt4Autism
#‎AutismSweets
#‎AutismAwareness
#‎ArtMeetsAutism
#‎AwarenessIsAcceptance
#‎AcceptanceGoneViral
Collaborating to Raise Awareness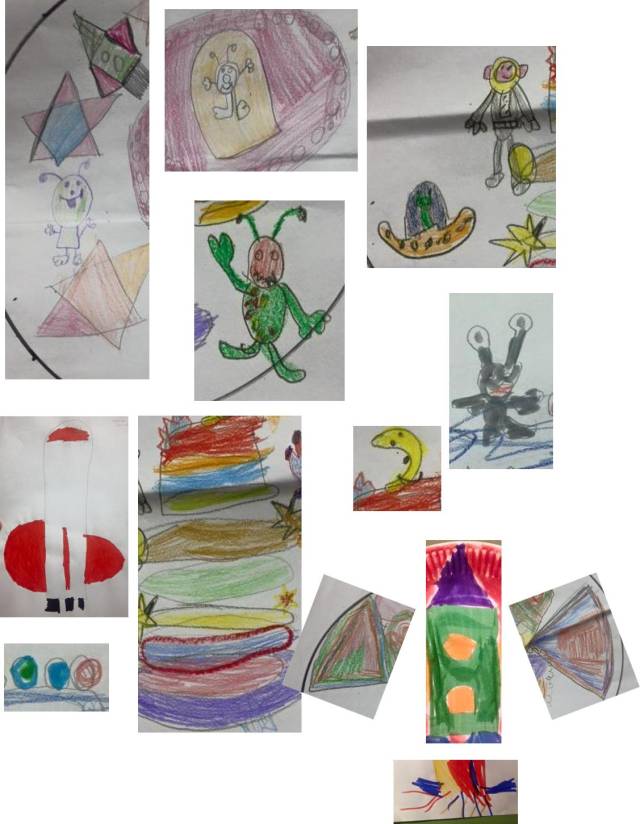 chocolate cake satin ice fondant satin ice gum paste victoria sponge autistic artists drawings cake boards rolling pin and knife #sugarart4autism #autismsweets # autismawareness #awarenessisacceptance
62