Cake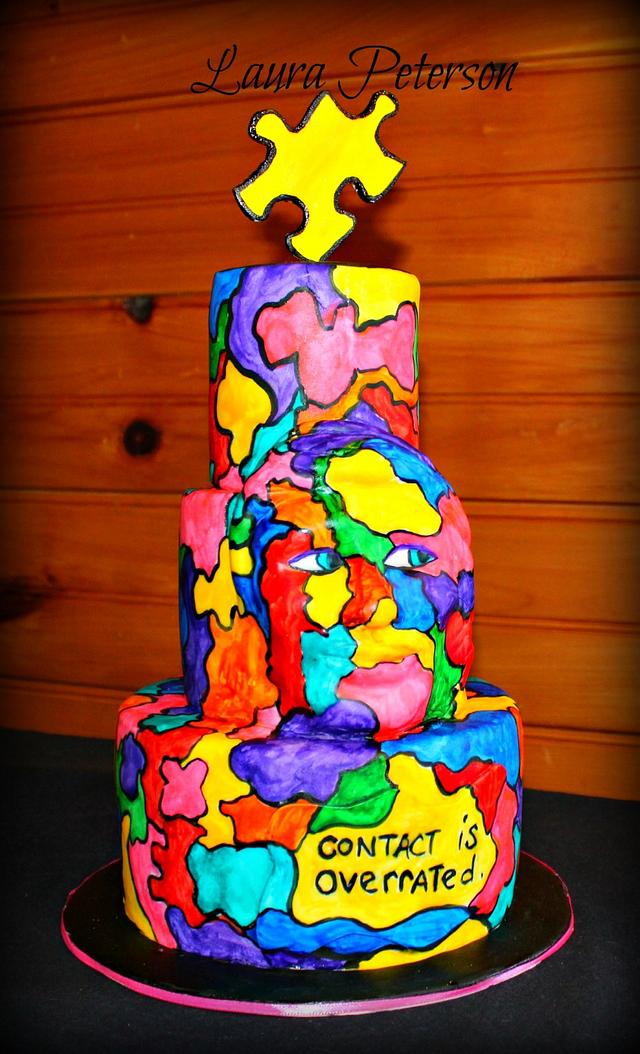 Eye Contact is Overrated - Collaborating to Raise Awareness
What happens when nearly 100 cake artists from 21 countries come together to raise awareness for Autism? They create something utterly amazing, heartfelt and meaningful. Something that proudly honors those with Autism and their loved ones.
We've done more than just bake a cake . . . so head on over and take a look. We hope through our actions, you too will be motivated to make a difference. And if you can spare a donation to our chosen charities, all the better!It was such an Amazing honor to be a part of this group of Talented Artists. Please take a moment to check out my piece and all of the other beautiful pieces. My piece was inspired by the Artist Stefanie Sacks
I was so inspired by the idea for this collaboration. Seeing the beautiful pieces from "The Art of Autism" and the Autism Unveiled Project. It was very moving. After that it was no question, I wanted on board.
When I first saw Stefanie Sacks piece I was drawn in by its bold colors and its message. " Eye Contact is Overrated".I feel like this is something everyone can relate to, but on different levels. Her strength and her drive is inspiring. I wanted to bring this bold message into the Sugar World.
gel colors fondant cake dummie modeling chocolate sculpting tools #‎sugarart4autism‬ ‪#‎autismsweets‬ autismawareness autism
40