I have wanted to make a Harry Potter cake for AGES, so was delighted when I got this commission. George (the birthday boy) was completely decided on what he wanted: Hogwarts, Harry, Ron and Hermione. Oh and chocolate cake. And this is what I came up with. The 'rock' was carved from a 10" round chocolate layer cake, and the base of the castle was a 6" chocolate cake cube, with the turrets sitting (crammed onto!) a 5" board. The turrets were detailed using an extruder gun and edible paints.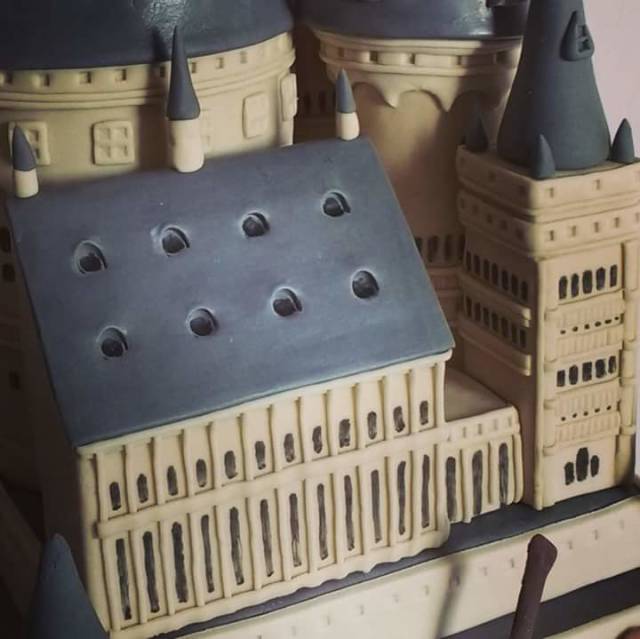 Ron, Harry and Hermione were hand cut from sugarpaste.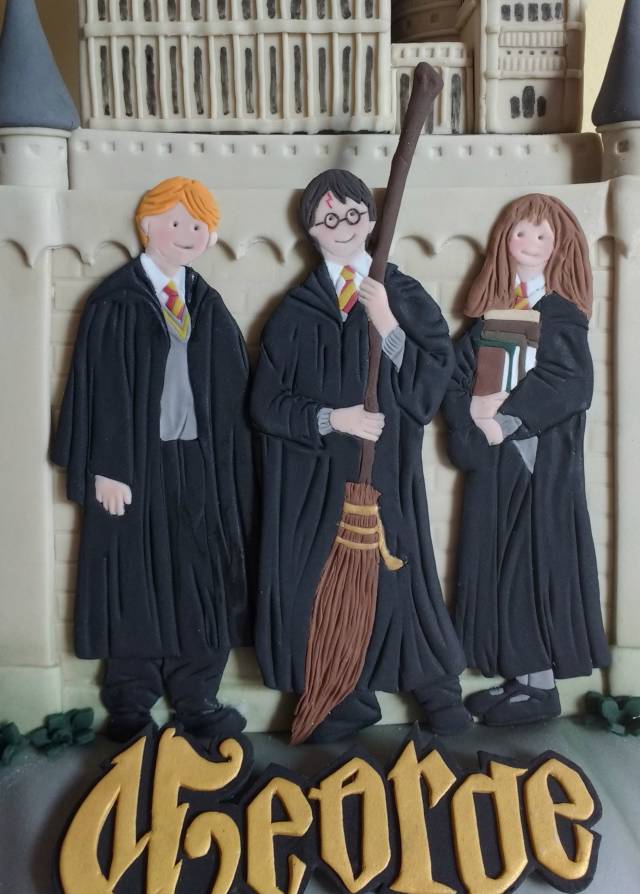 It was such fun to make. I hope you like it.
Thanks for looking :) x