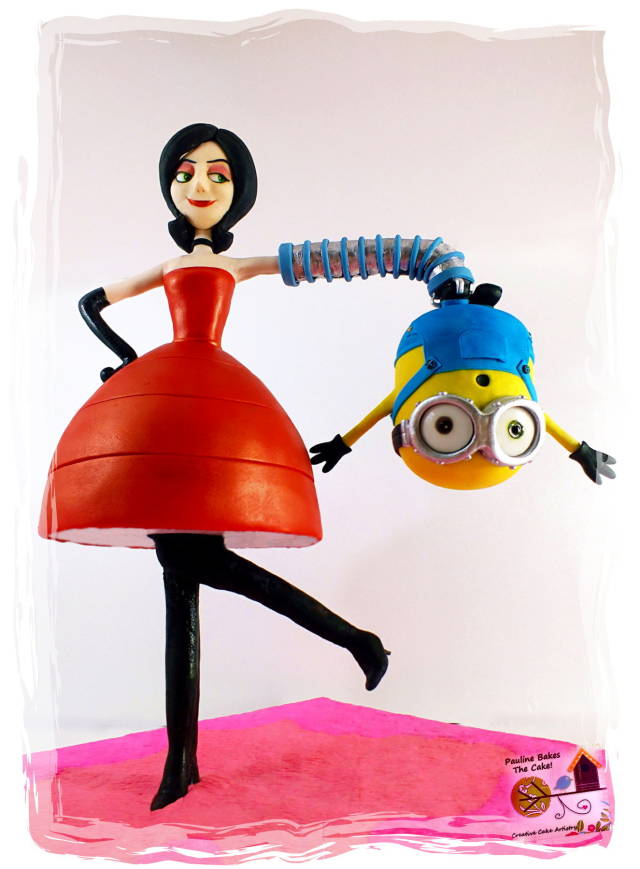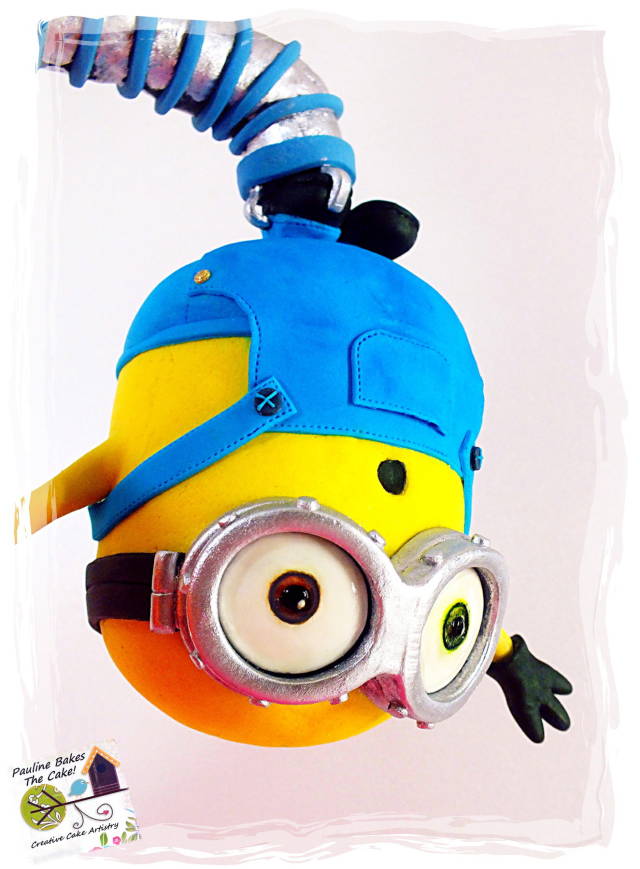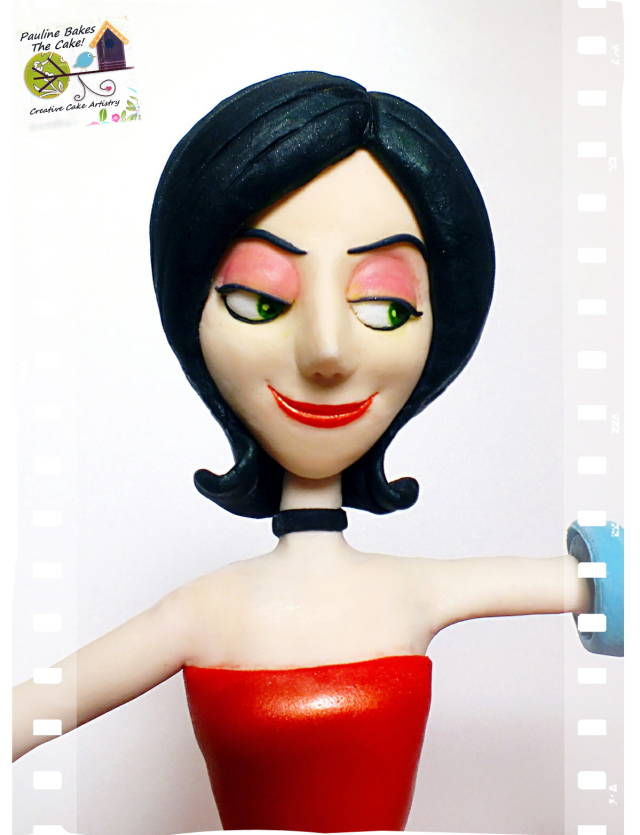 Oh no! Why is the first female super villain Scarlet Overkill, hanging the smallest and cutest minion Bob, upside down? Not only that, she is using her brilliant husband Herb's invention, the "Limb Expander" to clasp onto Bob's tiny left foot and keeping him at more than an arm's length. She is striking a one legged pose and we hope she doesn't lose her balance and drop Bob on his head! Well, many may say that she hates him for stealing the Queen's crown and accidently becoming King Bob in the "Minions" movie but that was history and already long forgiven. The truth of the matter is, she is just punishing him for spilling his banana soda as evident from the stain on her favourite hot pink carpet, and at the same time, she is having some fun with him. You really don't have to worry about Bob as minions are indestructible and anyway, that thick pile carpet will break his fall should Scarlet drop him accidentally.
Psst… the real truth is, Polly underestimated the amount of orangey pink sugarpaste needed to cover the whole board with the carpet effect and having forgotten the combination of colors to get that same shade, came up with the above yarn! Lol!

This is my second structured and gravity defying novelty cake and it is for my son Ethan's 14th birthday celebration at school. This is also Ethan's second upside down minion cake, the first one being the breakdancing minion standing on his head. The height of this cake structure (top of Scarlet's head) is about 20 inches. Scarlet's "rocket" skirt (I ran out of time to put in more details to make it look more of a rocket) and Bob the minion are cakes. I airbrushed Scarlet's outfit with red sheen for the metallic paintwork look. Scarlet's head is a styrofoam egg which I cut off an area and replaced with a mixture of gumpaste and modelling chocolate in order to model the face. The furry carpet effect on the cake board was achieved by using Marellous Mold's short fur impression mat. Bob's goggles and parts of the "Limb Expander" were hand painted with edible silver dust mixed with alcohol for the metal effect. The making of this cake, from planning, to design, to execution, took me about about two weeks to complete. In the end, I was pretty exhausted and poor Ethan's birthday celebration was delayed by 4 days. A big thank you to my hubby for procuring the hardware required for the internal structure of this cake. Most of all, I thank God from whom all blessings flow, for giving me the inspiration and ability to make this cake. In Him, all things are possible!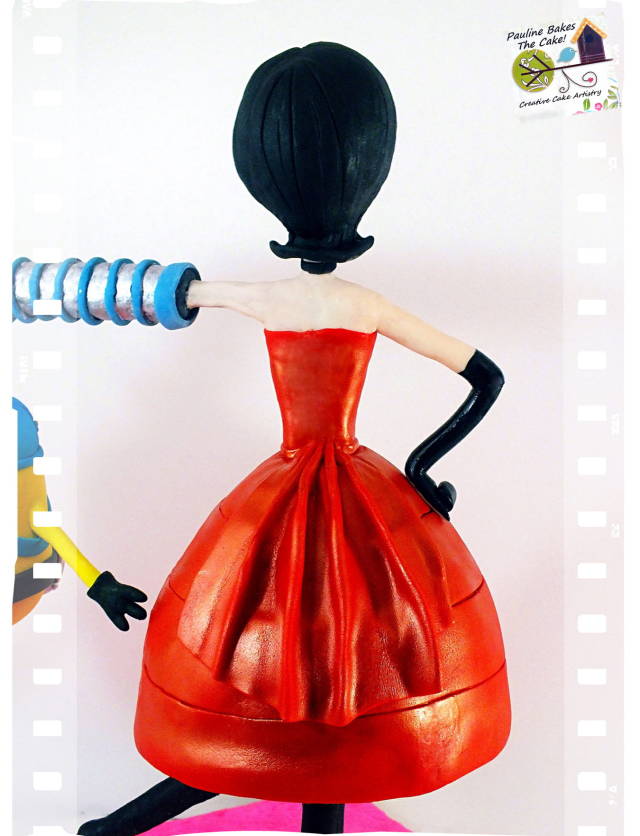 P/S: Polly messed up the back of the cake hence, the pleats. Shows that you don't need to fret as there are many ways to cover up mistakes!
Thanks for looking! ❤️