Hi all, haven't posted for a while with being super busy with weddings.
One of the weekends wedding cakes which I delivered to the couples back garden in Wisbech as that is where they had their reception. They had a huge and I mean HUGE marquee which was beautifully decorated in a rustic barn theme.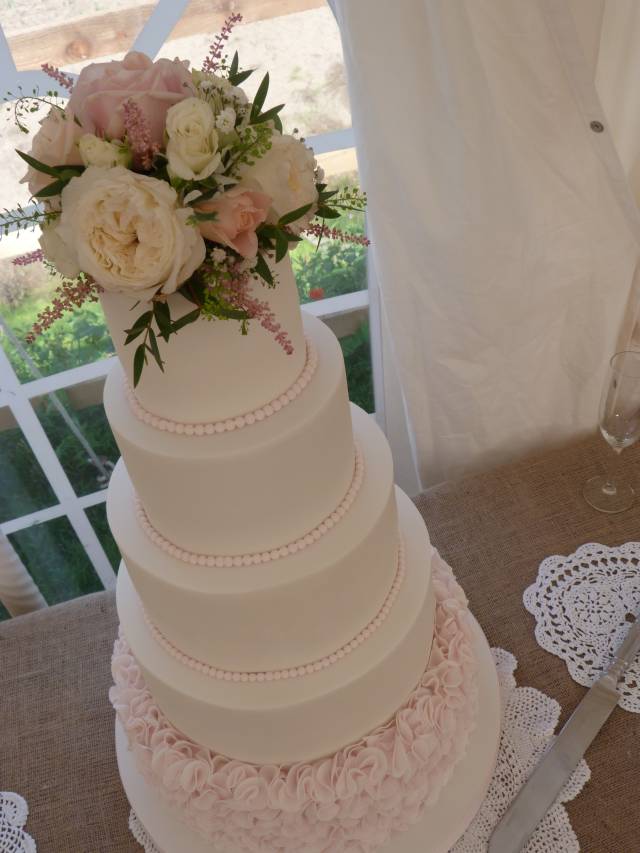 We travelled with it as a 3 tier, I assembled it there and finished decorating it and boy was it hot! Trying to roll out sugarpaste with very sticky fingers was hard work but I managed in the end.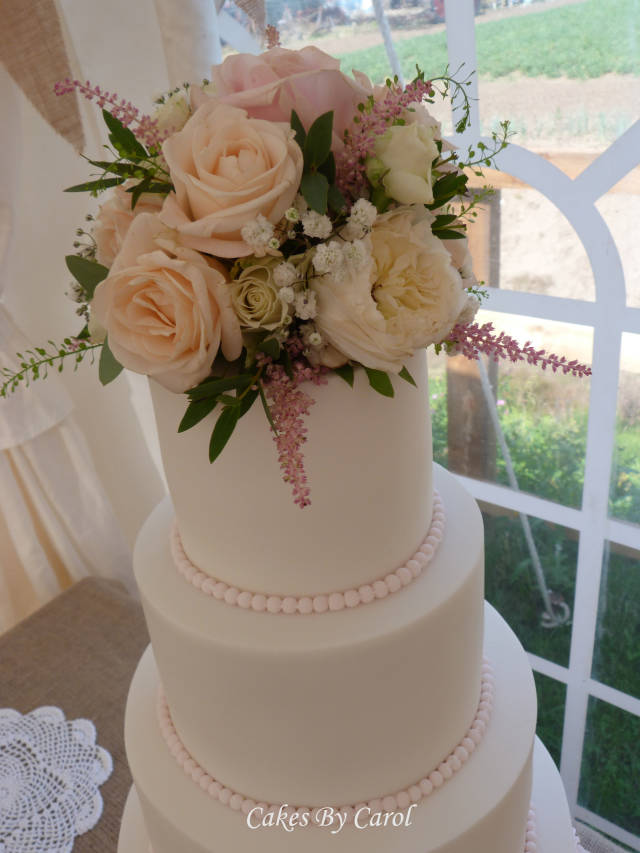 Beautiful fresh flowers to finish it off. Baby pink ruffles with beading.
This is not my design -my bride provided me with the picture the original designer is Bobette & Belle