Cake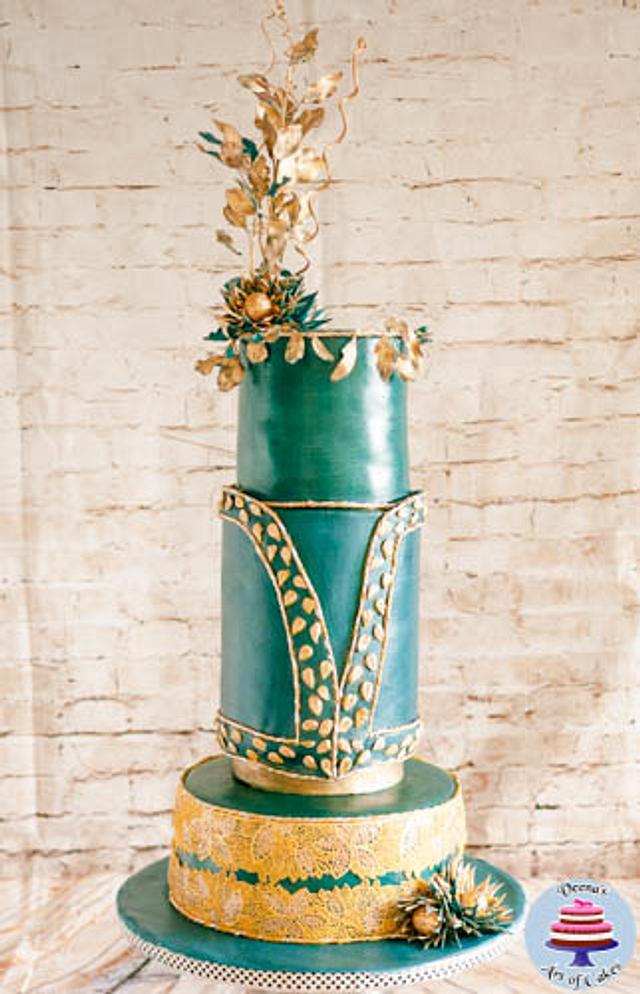 Zuhair Murad Fashion Inspired Collaboration Cake
20 cake artists from around the world came together to create a special cake collaboration inspired by Zuhair Murad's fashion.
Every cake designer had to choose one inspirational dress from Zuhair Murad's collections and translate it into a cake art.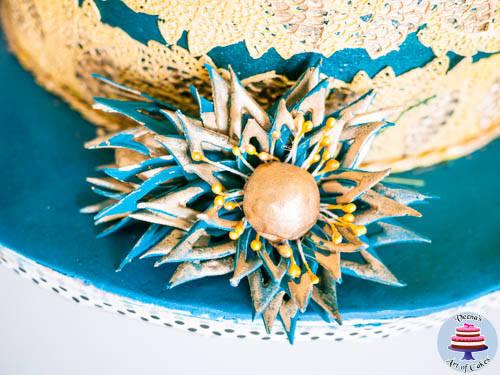 The whole collaboration was featured in UK Cake Craft and Decoration guides, issue 24,Wedding Cakes and Sugar Flowers magazine. The magazine on sale from 13th August!
My piece is the Teal &Gold from the Spring Summer 2010 collection.
I tried to incorporate the things that inspired me most of this dress.
The long slender and sleek gown feel with the tall tiers.
The satiny; two tone teal color that looks green/blue – with the lustered teal/ green fondant.
The contrast of the gold against the teal.
The pattern from the waist down the front was very unique and I chose to make that the center of the dress.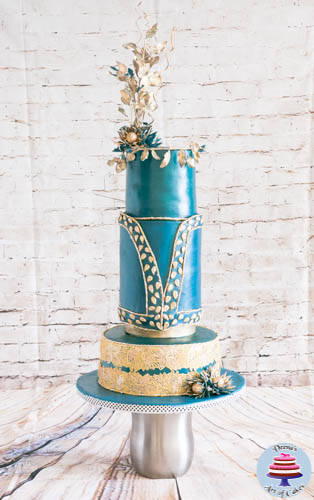 The top reminded me of lace fabric which I added to the bottom tier and highlighted the leaves.
I took the two tone fabric effect to the fantasy flowers as well, by making them teal and adding gold highlights.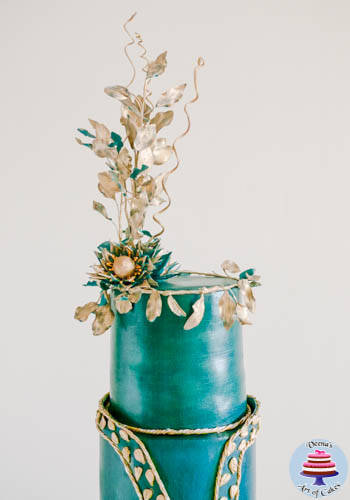 I truly enjoyed working on this piece.
Thank you so much Wedding Cakes and Sugar Flower Magazine for asking me to work on this collaboration.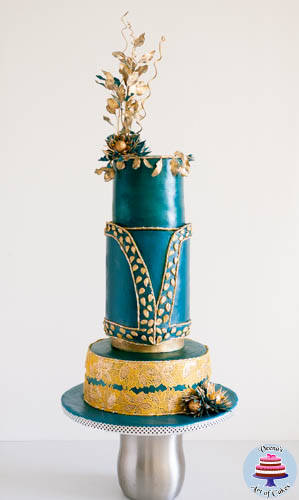 A special thanks to Gulnaz for all her hard work in putting this together. She has been truly inspiring.
fondant with cmc sugar flower paste fondant smoothers fondant shaping tools gum paste flower cutters gum paste leaves teal and gold cake dress inspired cake teal cake zuhair murad zuhair murad fashion inspired cake fashion cake collaboration cake
80