Cake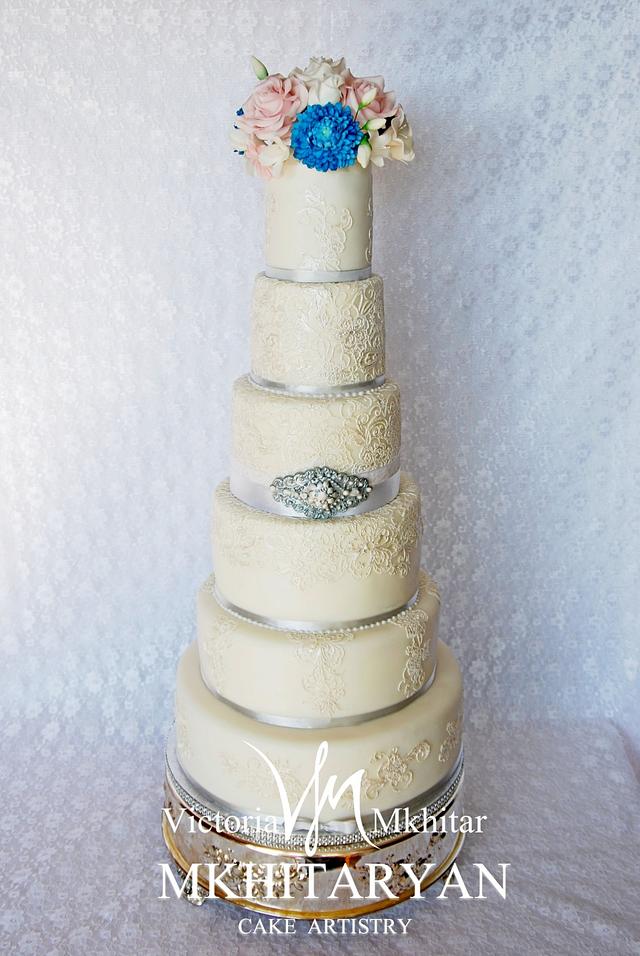 6-tiered lace wedding cake
6-tiered lace Wedding Cake
The most popular design of this wedding season: white lace on white. Sugar flowers are the copy of the bridal bouquet. Decorative silver element is a copy of the decoration on the belt of the bride.
This wedding cake for a cute couple from Prague, for a White Lace style wedding in Prague.
Tento bílý krajkový svatební dort je pro roztomilý pár z Prahy. Bílá krajka je styl svatby v Praze.
lace wedding cake sugar flowers aster roses 6 tier wedding cake white wedding cake white on white art cakes prague
21