Cake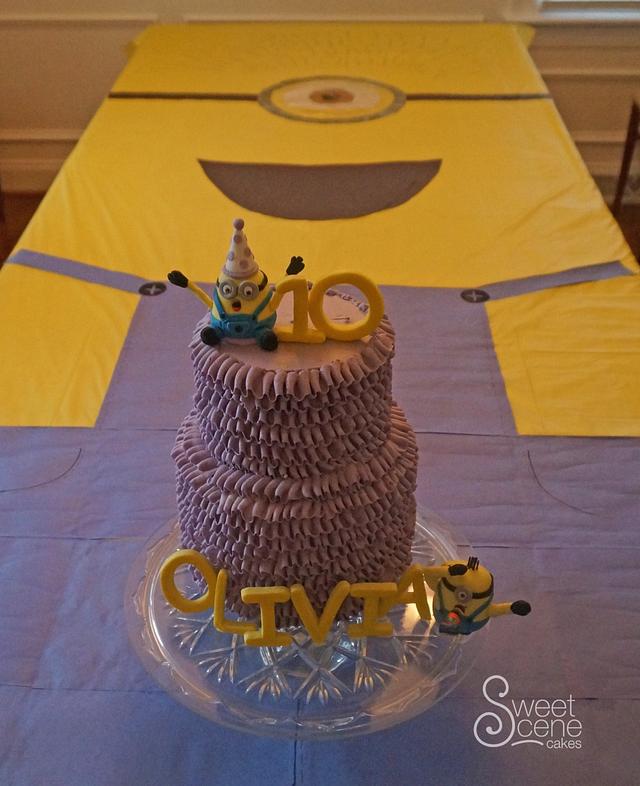 Daughter takes over!
My daughter turned 10 and we went to see the Minions (or I at least tolerated it…lol)! She only wanted a Minion-esque cake. I wanted to make the big minion classic cake but this was her design and the little minions were her idea so she made them herself, painted the kazoo, bent arms and all!
Went with a two tier with 3 layers each – butter vanilla with chocolate chocolate chip in the middle.
Tablescape by my oldest 12 year old daughter!
minions #minion minion cake party cake birthday cake buttercream
6