This cake was inspired by the amazing Alexandria from Cake Opera Co. but instead of going with her signature "Rococo" style I gave mine a little twist and made it more of a "Roman style".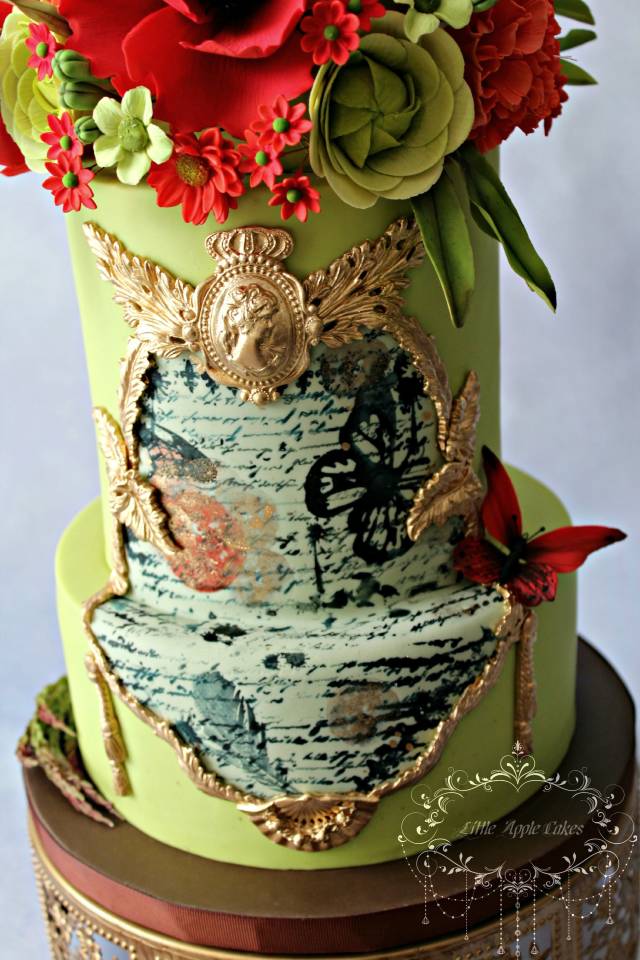 I have been waiting to try the stamping effect for a while now and finally got an opportunity to do it and use all my "meadow" flowers I have been working on.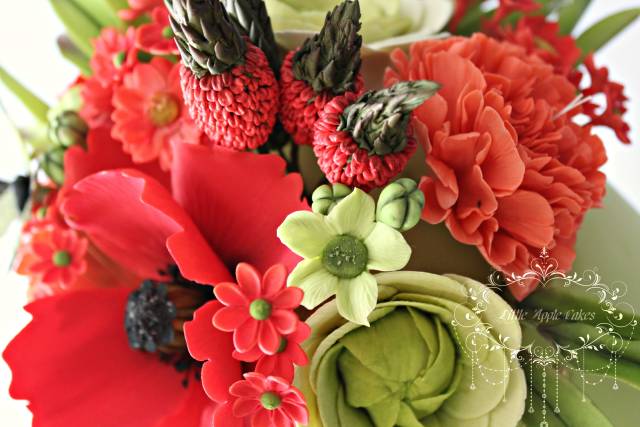 The topper is a mix of poppies, ranunculus, carnations, small daisy flowers, grass, leaves, Veronica inspired flowers, small green fantasy blossoms and tiny red blossoms.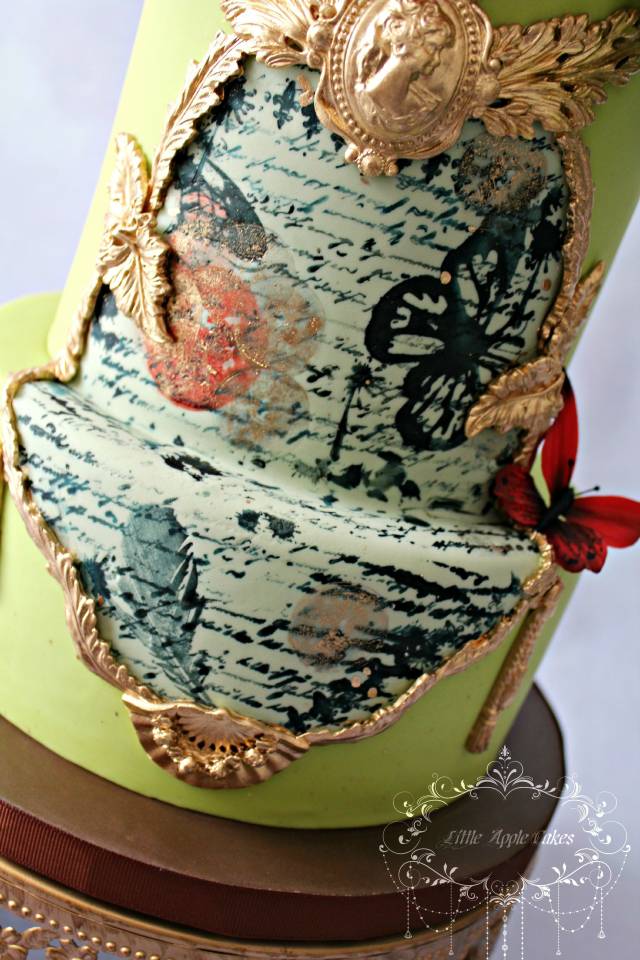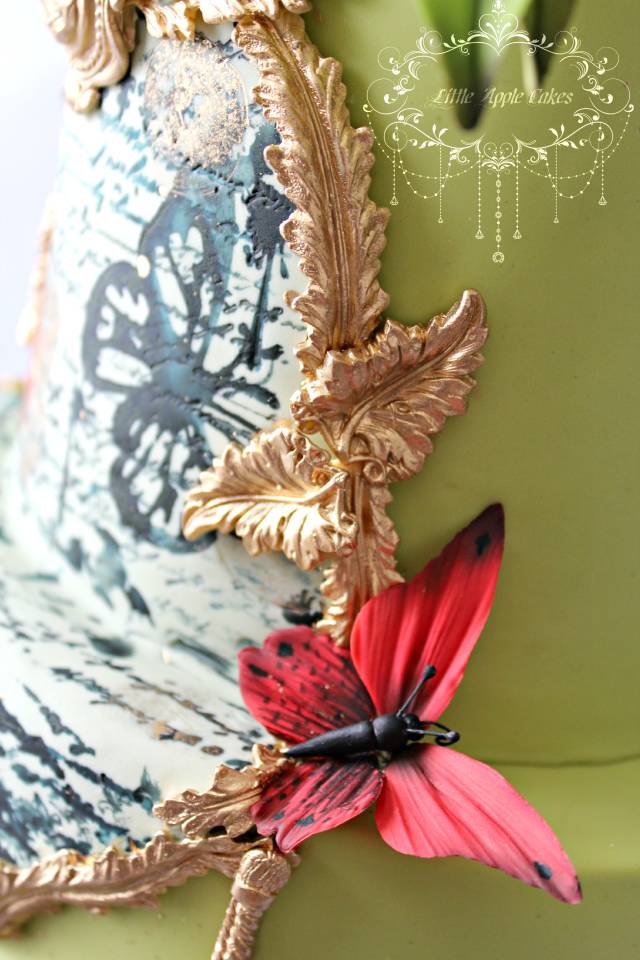 And of course I have to add 2 butterflies otherwise it would have not been complete ;)
Hope you like it and thank you so much for all the support,
Selma ~ Little Apple Cakes
http://www.facebook.com/LittleAppleCakes
Selma S. ~ Little Apple Cakes