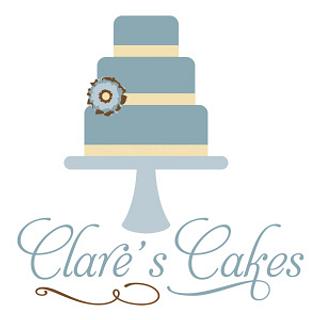 Hi All,
I found my love of baking was I was young and in school... I always made cakes for the family birthdays but as I got older I found other interests.....
move forward about 14 years I was getting very bored on maternity leave with my second child so enrolled in an evening cake decoration/sugar craft course... I made a few cakes to help me pass the course for people and the rest is history!! ive now been in business for a year and a half and I love it.......... my favourite are def the wedding cakes and I love making sugar flowers.
I still have lots to learn and improve and have so many fellow cakers that I aspire to be like :)
Clare x
I think this has to be my most used cutter in my whole collection….. now im sur you all knowe I love my flower work, and I love making roses, I have the fab cutters from culpitt the large rose cutter set…. there are 3 sizes and I use them all...
HI all….. Im asking you all a huge favour :)……. My cake Butterfly cake has been picked in the top 5 cakes for September with Doric Cake Crafts… the Winner wins a £100 worth of Cake goodies… I would really appreciate any votes to help me win an...
35 Comments