Cake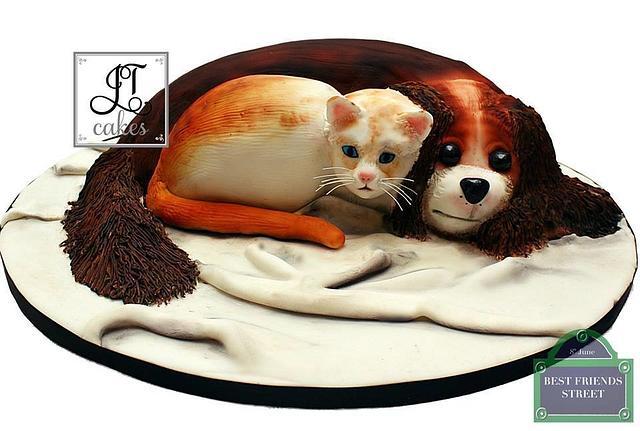 Carved cake. Best friend's cake collaboration
Hello friends,
Here's my piece for the Best friend's cake collaboration.
It's all carved cake. The give you an idea how big it is the cake board is 17 inches. It's all airbrushed and dusted with petal dust
Cake friendship is an international cake collaboration featuring 30 outstanding artists celebrating friendship and presenting you with 30 magnificent sugar creations, unique and all done with passion.
Please visit the page to see all the creations
https://www.facebook.com/bestfriendsdaycollaboration…
Thanks,
Jon
x x
fandant cake petaldusts carving tools airbrush cakecollaboration bestfriends bestfriendscake bouchraboss best friends day collaboration
92