Cake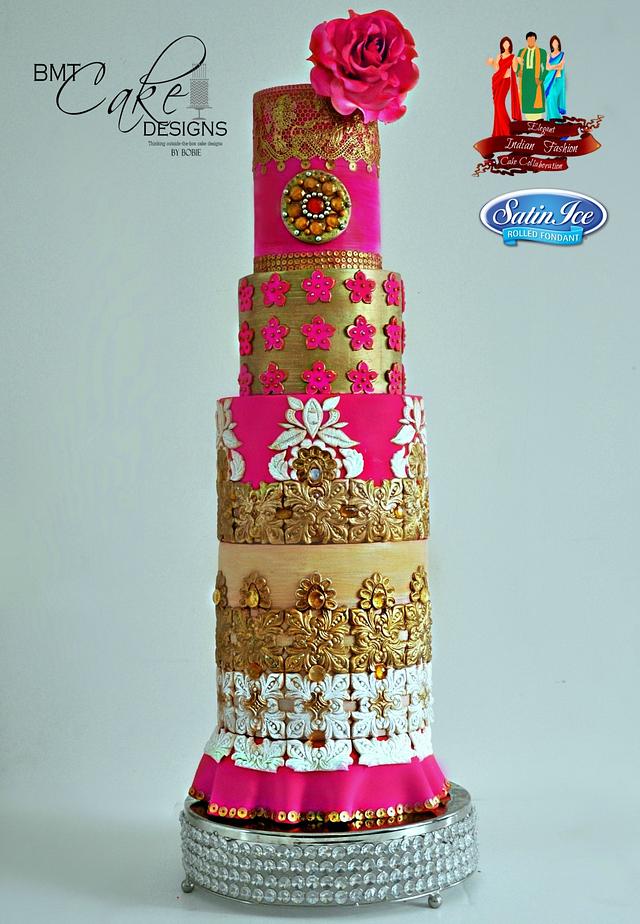 Elegant Indian Fashion - The Golden Blush
Good Monday Morning dear friends! #ElegantIndianFashionCollab2015
I am very very excited to share to you all what I've been busy with for the past weeks. Very fortunate to be included in this wonderful project.
44 talented cake artists from across the globe have come together to celebrate the beautiful and sophisticated designs of Indian fashion. Each artist created a cake inspired by a haute couture Indian outfit that is typically worn for elegant occasions. One can see how these outfits can easily translate into a gorgeous cake design with their rich colors and intricate decorations. You can view all the gorgeous creations at: https://www.facebook.com/ElegantIndianFashionCakes
This is my creation named 'Golden Blush' in a very colorful shades of fushia pink with beige, white and gold embellishments. I created two versions of this design.
CREATION vs INSPIRATION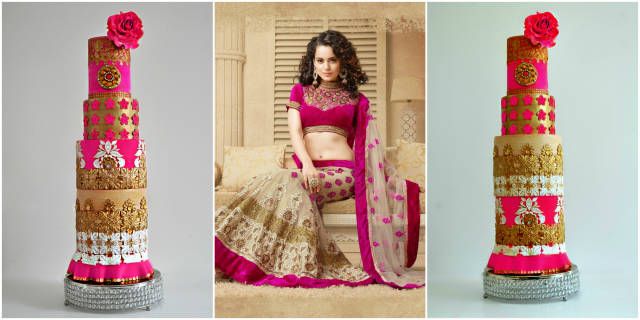 The fondant that I used for my cake was generously sponsored by Satin Ice!
I would like to thank my good friend Candace of Beau Petit Cupcakes for inviting me on this collaboration! heart emoticon to you my friend!
57