Cake
Doors of Heaven for Yasmine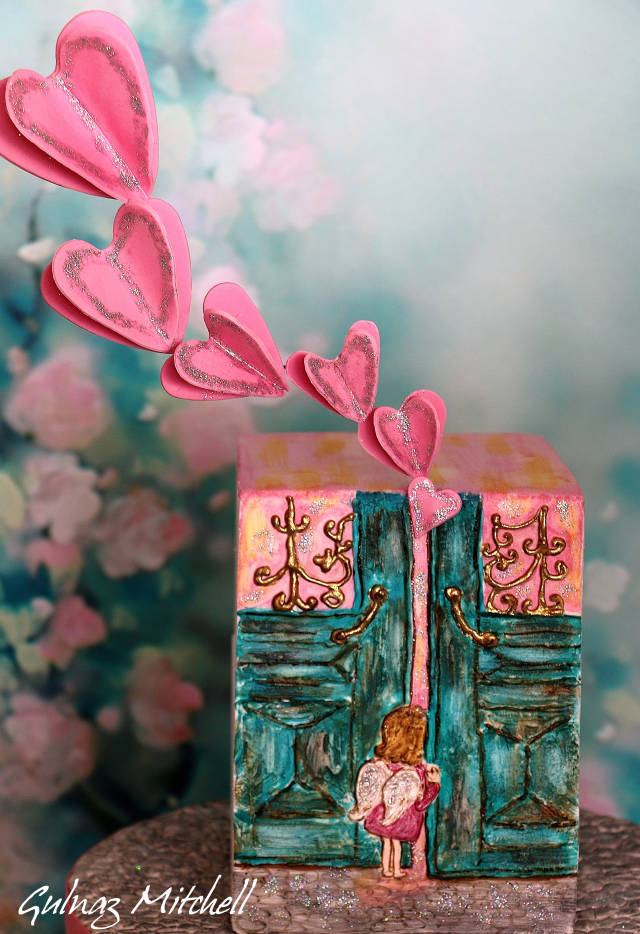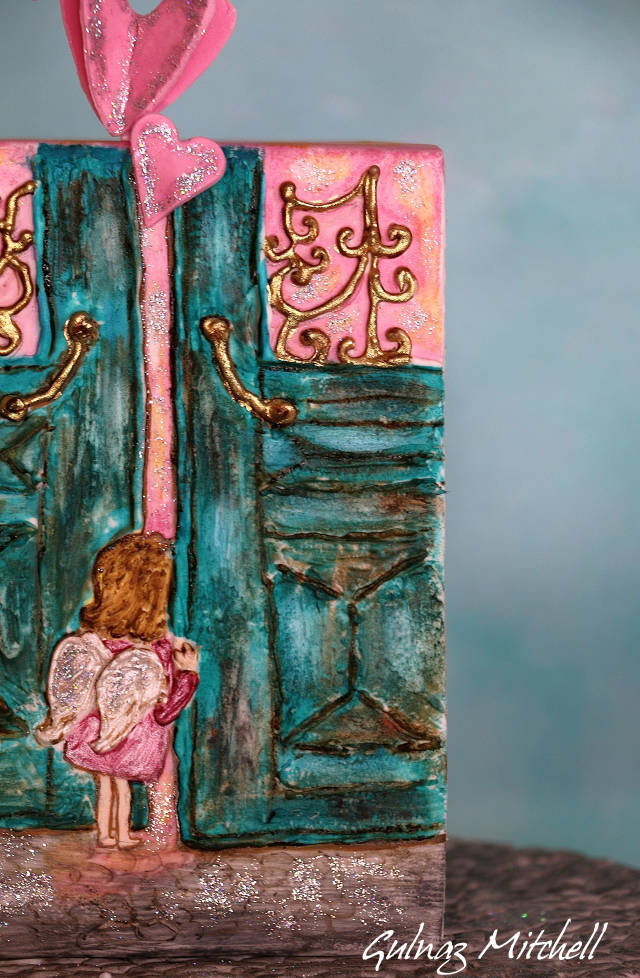 "Beyond the door
There's peace I am sure,
and I know
there"ll be no more tears in heaven…"
E. Clapton
I am so honored to be asked by Bobbie-Anne Wright, to join Pretty Pink for Yasmine collaboration. This is one of the most moving and emotional collaborations I've ever joined. When I've read the story about Yasmine on Bobbie-Anne's page it deeply touched my heart.
I imagine Yasmine as a little Angel. Pure, innocent and deeply loved! I followed my inspiration, but I wanted that little angel opens doors not to the darkness but place full of love and a beautiful sunrise. When she does it the light sea breeze blows those hearts…
I have to admit, this is my favorite piece which I've created this year.
A cake collaboration to remember and celebrate the life of Yasmine, a very special little girl. Aged 5, Yasmine developed a brain tumour and battled against all odds for five months, embracing each day and never complaining. Sadly it wasn't a battle she could win. Ten years after her passing, we remember her. Today, March 2nd, 2015, marks Yasmine's 15th birthday and we'd like to invite you to celebrate with us! Pink was Yasmine's favourite colour and she loved all things girly, including princesses and fairytales and her favourite place was Disneyland. 33 cake artists have come together, along with Yasmine's mum, to throw a pink party in her memory and we would love you to get involved!
UK based charity CLIC Sargent supported Yasmine's family throughout her illness. Every day, 10 children and young people in the UK alone, hear the shocking news they have cancer. We'd like to invite you to visit clicsargent.org.uk to read more about the work of this wonderful charity and if you're able visit our Just Giving page www.justgiving.com/prettypinkforyasmine/ and make a donation, no matter how small, in Yasmine's memory. As a thank you we will send you a tutorial for making wafer paper leaves, be sure to leave your email address in the Just Giving comments if you'd like to receive it.
Page link for more information : https://www.facebook.com/pages/Pretty-Pink-for-Yasmine/801743979901230
92