'Tis the season to be jolly, so my little Penguin family are very busy decking the Christmas tree and affixing the Christmas lights!!!!
This is my second and final cake for Christmas this year. Although this theme is quite popular as I saw a couple of cakes already uploaded with the same theme, I actually got my inspiration from the following two pictures which I googled whilst trying to find some inspiration.
I found my main inspiration for the two penguins decorating their Christmas tree from a card which I found at the following link: http://savvyhandmadecards.blogspot.com/2012/07/penguin-christmas-card.html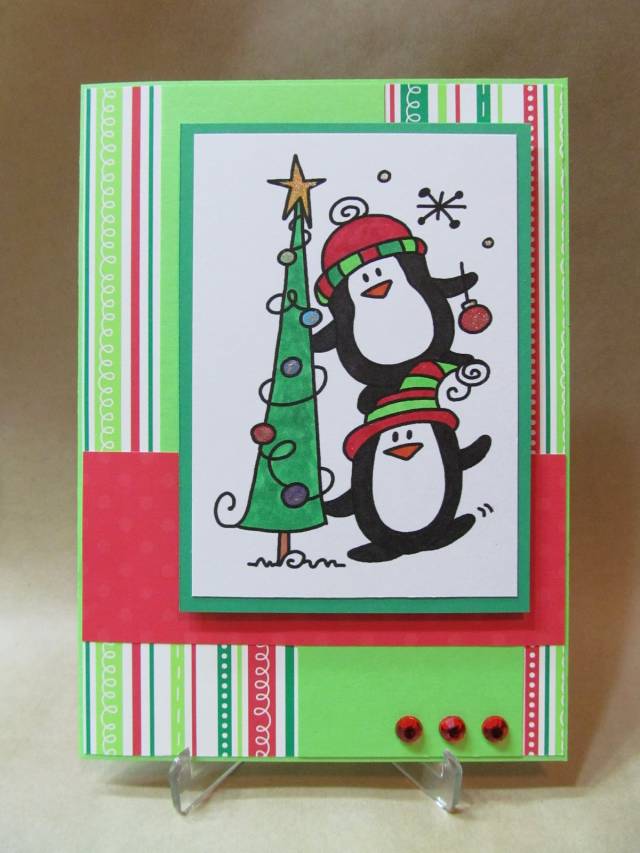 The idea for the third penguin affixing the Christmas lights came from a picture I found at the following link: http://followpics.me/thumbprint-christmas-lights-what-youll-need-paper-black-sharpie-and-paint-lots-of-colors-directions1-using-your-sharpie-draw-a-string-for-your-lights-on-your-paper2-stamp-your-child/
Had great fund decorating this cake!! Hope you like it!