A little gift for a friend I haven't seen for 20 years to accompany a cake her daughter asked me to make. What an excitement meeting up again. She did not know I was going to the party and was even more surprised to get a cake from me! The last time we were in contact I worked in an office.
Her daughter stumbled across me on Facebook and the rest is history. How lucky. A very special day yesterday.
This is made with cold porcelain in the same way that you would make a sugar flower. I prefer to use cp because it doesn't break as easily.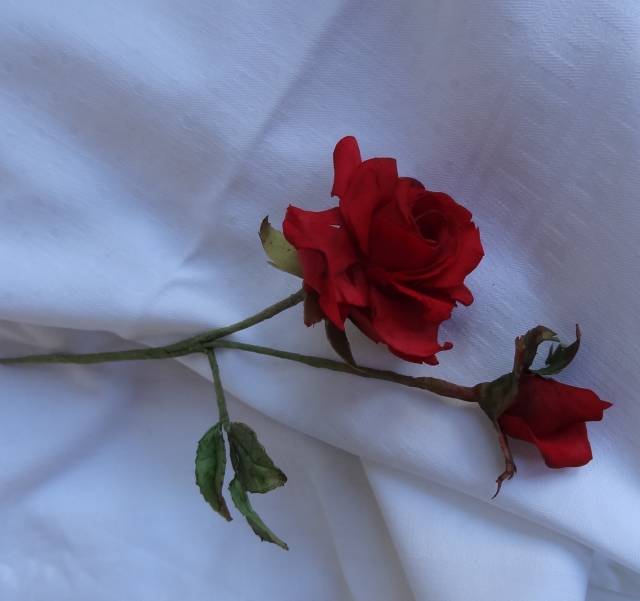 thank you for looking :) xx