Cake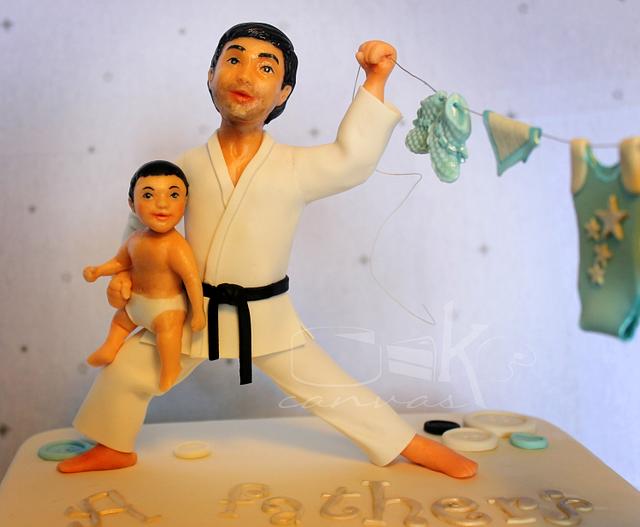 Karate Dad
https://www.facebook.com/media/set/?set=a.646986052065828.1073741981.284028921694878&type=1#
Suraj is a Karate exponent and is a 4th dan black belt. On his birthday a little karate kid joined him for celebrations. Sharmila's & Suraj's baby boy was born just a few days before the new father's birthday. Sharmila wanted a surprise cake for her 'Karatekaran' husband who got his birthday gift early. She wanted a birthday cake which also announced the new arrival.
So here's the karate dad showing off his karate moves in a dad's role while his son watches on.
23