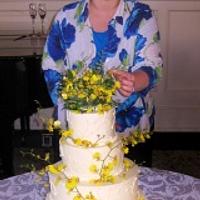 Nancys Fancys Cakes & Catering (Nancy Goolsby)
posted
about 8 years ago
Elegant Bling wedding cake
Advertisement
Advertisement
Elegant Bling wedding cake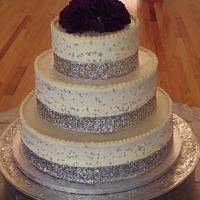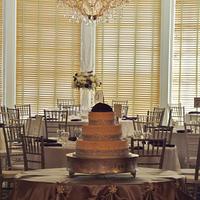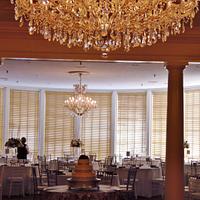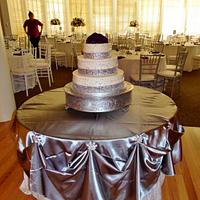 expand all pictures
Advertisement
Advertisement
I did this 3-tiered (8-12-16 inch) wedding cake in vanilla cake frosted in buttercream frosting. I used silver dragees on the sides of the cake. A silver ribbon was provided by the bride, and fresh deep purple flowers for the topper.
I did a beaded boarder in #6 tip top edge of each tier.
I placed the cake on a silver cake plateau. I have several sizes in round and square silver stands.
I wanted you to see the pretty setting at the country club, so I posted pictures with the room and beautiful chandeliers.
Nancy (Nancy's Fancy's Cakes & Catering)