Cake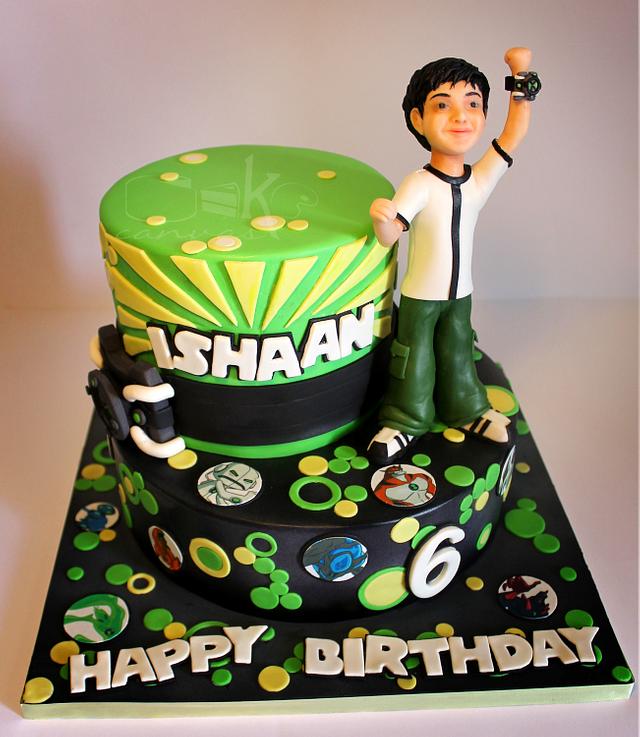 Young Ishaan is Ben 10!
https://www.facebook.com/media/set/?set=a.636600469771053.1073741975.284028921694878&type=1#
There is no dearth to the imagination of a child. Characters like Ben 10 woo their active minds and introduce them to the fantastic worlds of imagination. Little Ishaan who turned six recently loves the boy who fights injustice in an intergalactic arena. And at such a young age!! No wonder the character is revered by little boys all over the world. His uncle wanted to surprise him with a Ben 10 cake with a twist – The face has to look like Ishaan. The cake traveled all the way to namma Bengaluru to surprise the birthday boy.
ben 10 boys birthday green black aliens space two tier ben ten watch
9