Cake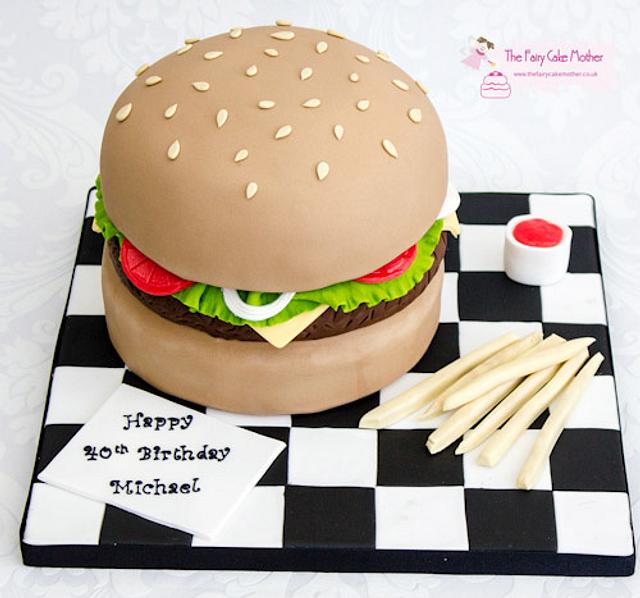 Cheeseburger Cake
It took me a while to get my head around how to shape this cake, not sure why I just had a mental block when it came to figuring out what size cake to bake!
Anyway, the burger and the bottom half of the bun is one cake with 3 layers and the top of the bun is another cake with 3 layers.
I made this cake B.A (Before Airbrush) and at the time it didn't occur to me to dust the bun with some colour, why I don't know cause when I look at it now it is screaming out for a bit of colour almost as much as what my legs do the first day I wear shorts in the summer !
Thanks for looking x
6