Cake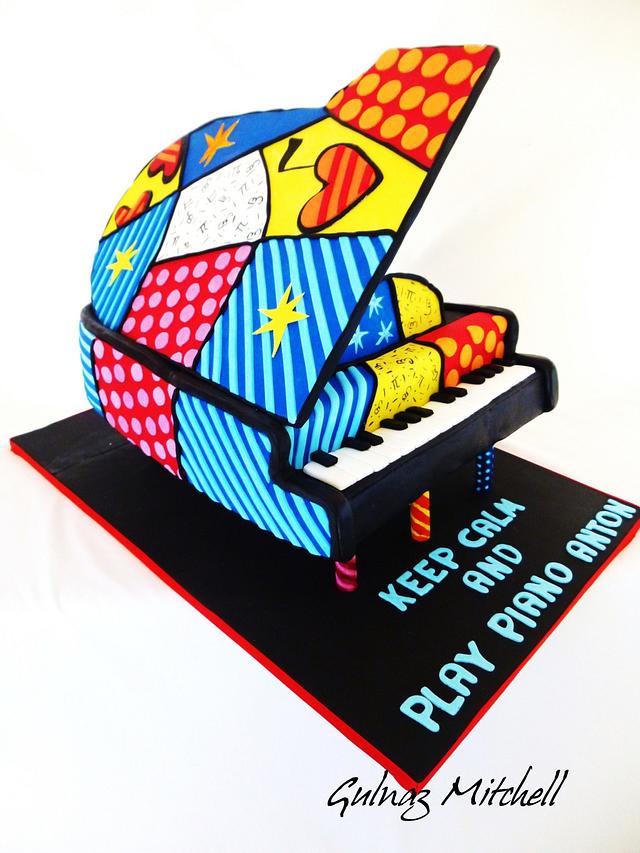 Romero Britto Piano cake
This cake I made for my husband's 40th surprise party. Actually his birthday is this coming Friday, but I am taking him to surprise getaway, so we decided to get together with a family and close friends to celebrate his birthday last weekend instead.
I decided to make this cake for my husband, because one of his main hobbies is playing piano. He is currently studying for his ATCL recital exam Trinity College of London. So, I wanted to make a Baby Grand piano. There are lots of black and white and Liberace style pianos, so I wanted to make something different. Since I am in love with Romero Britto's work, I decided to replicate his Steinway & Sons 150th Year Anniversary piano.
My mission "Impossible" was to make him a surprise birthday cake. I felt like the Ethan Hawke of the "Cake world." I had to do it while he wasn't around. My husband has very flexible working hours and bad luck for me, because that particular week he was working from home:))) So I had to deal with the cake when he was out and quickly hide it when I heard the garage door open:))) I felt like I was on cake decorating programs on TV and trying to make a cake within limited hours.
Anyway, I managed in the end. He absolutely loved it!
piano cake baby grand piano romero britto piano colourful piano
74