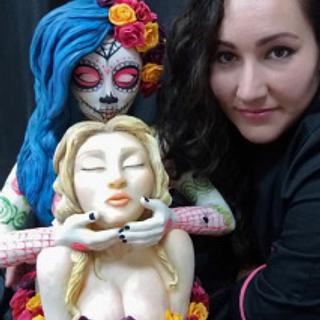 Hello everyone! My name is Rafi and about 3 years ago I discovered this world.
I started making cakes for friends and family, and I ended up setting up my own creative confectionery business in Utrera, Seville.
Since working on this, I have discovered one of my biggest passions, which is to work with modeling chocolate and creating 3d cakes. I love!! Although, having a store I can not spend as much time as I would like, since I must take care of customer orders hehe.
I feel part of a large pastry family and I hope you enjoy the work I do.
Greetings from Spain!! <3 <3 <3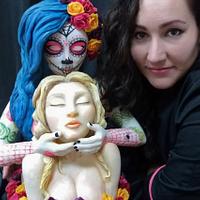 (English below) Hola!! Os dejo un mini tutorial que he hecho para las vacaciones de semana santa. Un Nazarenito jeje <3 Espero que os guste! Si os gusta mi trabajo podéis ver más cosas en el siguiente link...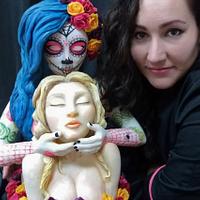 Aquí os dejo mi granito de arena para esta fantástica colaboración por los derechos de los animales; organizada por Isabel Tamargo. Mi pieza representa una leona que abraza a su cría en su regazo. He intentado reflejar una expresión de tristeza...
4 Comments