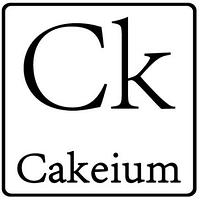 After seeing the amazing stained glass effect cakes by people like Queen of Hearts Couture Cakes, Way Beyond Cakes by Mayen and Vinism Sugar Art, I decided I wanted to have a go and put my own spin on it. Hopefully it will inspire you to do...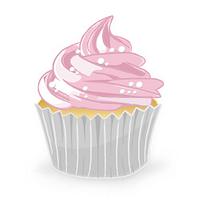 Hi and welcome back to my kitchen. So over the past few months a new cake trend has been to create fault line style cakes, which give the impression that the buttercream has split open and is revealing something on the inside of the...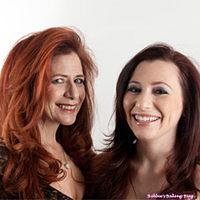 Sydney loves bows on boxes, she thought a three tier gift box cake with whimsical flowers, swirls, and of course bows would be an awesome New Year's Eve cake! We wanted each tier to have it's own special gift, the bottom is filled with...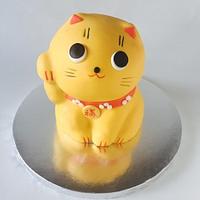 Learn how to make a New Years cake decorated with golden buttercream flowers and berries. Perfect for your New Year's Eve party.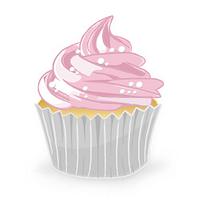 Click here to watch the tutorial: https://youtu.be/FQuT6KDrkTU Hi and welcome back to my kitchen. For this weeks video tutorial I am going to be showing you how I made this pretty floral hoop to add to your cakes. In the tutorial I...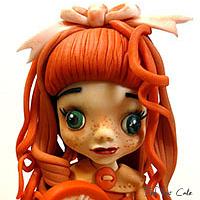 Here's what you need Chococlate Chiffon Cake (see the Chiffon cake recipes card adding 100 gr of dark chocolate melted with 80 gr water, and 50 gr of cocoa powder instead of 50 gr of flour) chocolate ganache (300 ml double cream and...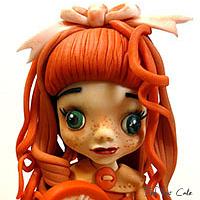 Here is a simply but beautiful cake for Christmas. I hope you like it! Here's what you need a sponge cake of 26 cm a cake tray 700 gr fondant to cover and decorate cake powder or gel food color rolling pin 40 cm – rolling...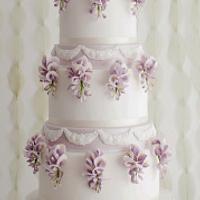 In this tutorial I will be showing you how to make this birdcage Christmas cake, with a cute little robin, poinsettia flowers and Christmas roses. It is a really lovely Christmas cake idea, which is simple yet really effective. ...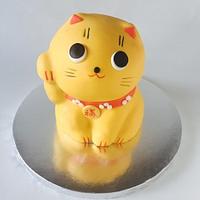 How to make your own yummy Fashion Handbag / Purse CAKE decorated with very trendy Wafer Paper Flowers. Perfect for every fashionista birthday party and sweet sixteen.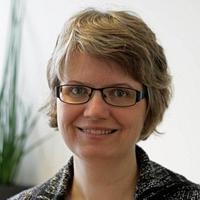 Here is a 'how to' that explains how you make your own calla lilies from fondant or gum paste. You can decorate your cake or cup cakes with these gorgeous flowers. If you are a beginner the calla lily is a good place to start! Calla lilies...