CakesDecor Collections are an awesome new way to collect and group cakes for your inspiration, ideas or showcase.
You can add any cake to a single or multiple collections. Starting a new collection or toggling existing ones is a joyful experience using our newly designed Collect this Cake panel.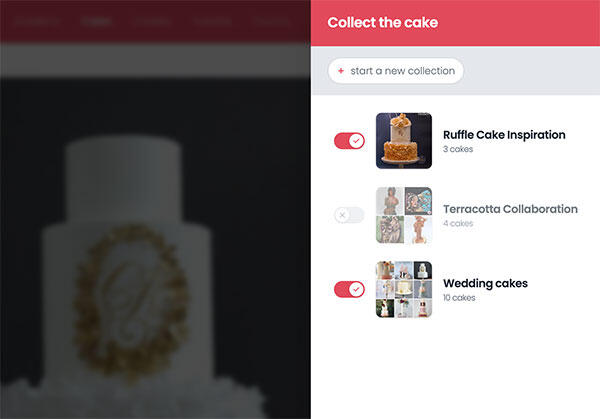 Each collection has a unique page on CakesDecor with a beautiful display of collected cakes. This page can be easily bookmarked or shared with your friends.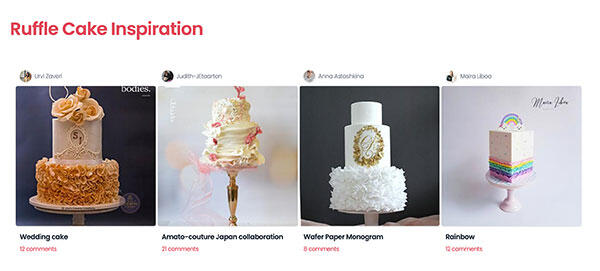 You can access your collections by clicking on your avatar picture in the top right corner of the CakesDecor website and then clicking on My Collections menu item.
Starting your first collection is easy. Just find the cake you'd like to collect and click on the COLLECT button in the cake toolbar (it is located between the heart and comment icons):