CakesDecor Giveaway 2019 #1: Announcement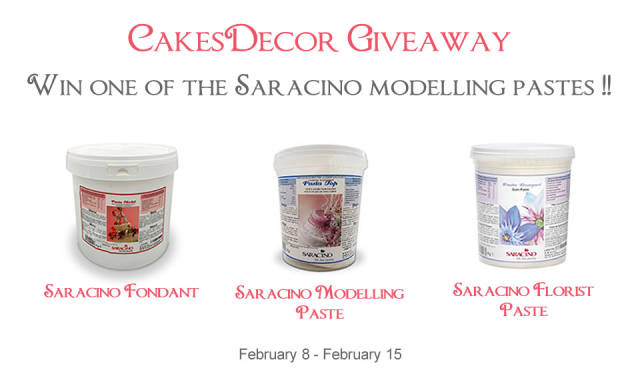 Hi everyone!
This month we are giving away 3 prizes of Saracino fondant, Saracino florist paste and Saracino modelling paste!
All you have to do is write a comment below saying why you would like to win or need these products and we will pick our 3 favourite. You can also upload below any pictures with your comment of something you have made using Saracino pastes, it's as simple as that!
We will look forward to reading your replies and the lucky 3 winners will be revealed on February 15th.
We wish you lots of luck from the CakesDecor Team!! :-) x
-- https://www.facebook.com/elliwarrencakedesign https://www.facebook.com/elliricci elliricci@hotmail.com https://www.instagram.com/elliwarrencakedesign/