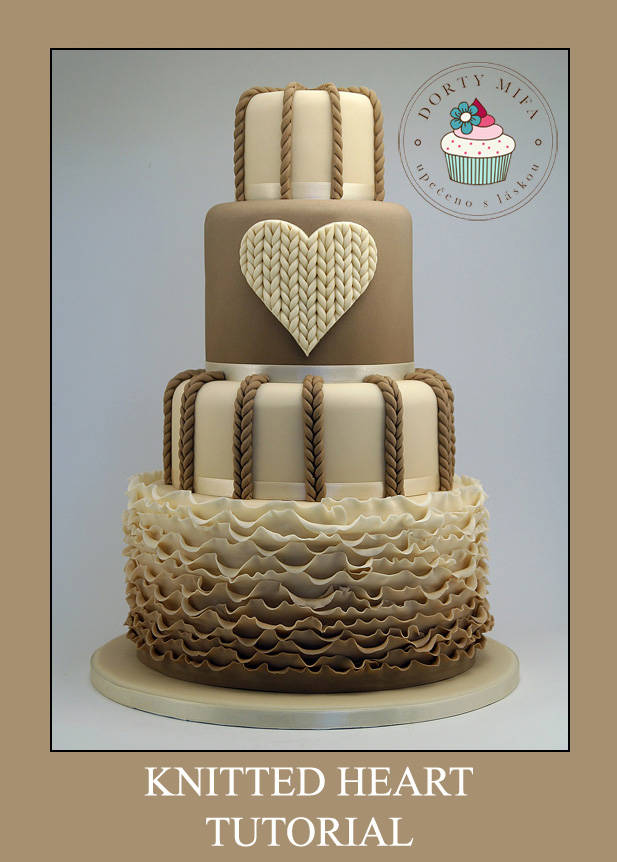 This is an easy step by step tutorial of making the knitted heart from my favorite wedding cake.
1/ tools needed:
cream and brown coloured sugar paste
CMC powder (carboxymethylcellulose)
edible glue
extruder
silicone mould putty (which is safe to use with food)
brush
plastic knife
big heart-shaped cutter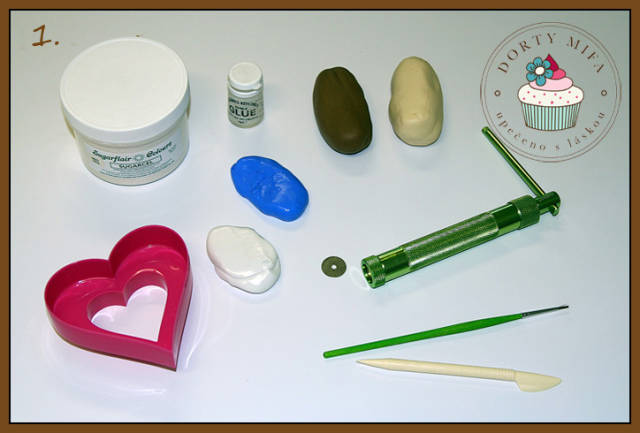 2/ Take a bit of the brown sugar paste (approximately 25g) and add in a pinch of CMC. Knead well. Alternatively you can use a ready-to-use flower paste. Using the extruder, make a long strand shape and divide it into 4 equal parts.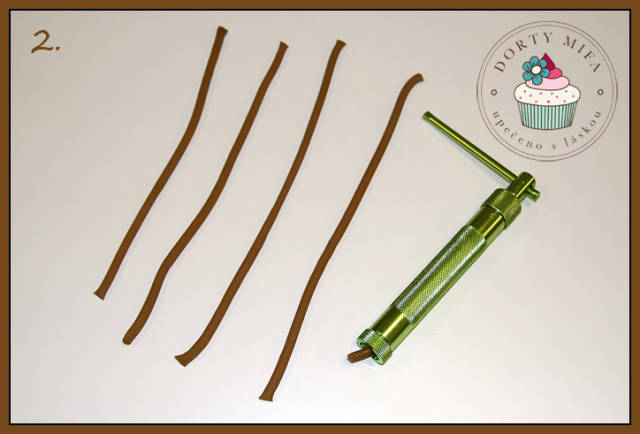 3/ Take two of the strands and cross them over in a braided pattern (e. g. left over right). Repeat with the other pair (right over left). They should look like 2-strand braids. Try to make them even.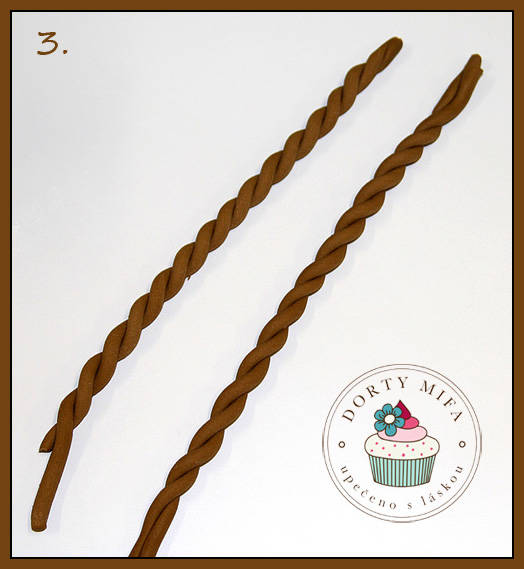 4/ Now put both braids next to each other and glue them together with edible glue. Cut off the ends and let it dry for 24 hours.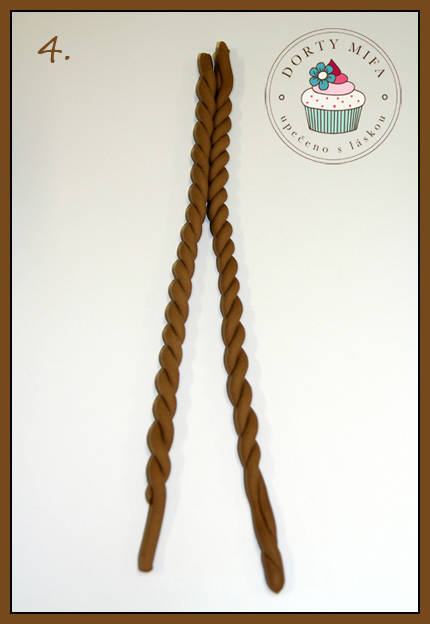 5/ Next day, make your own silicone mould using the hardened braid and silicone putty.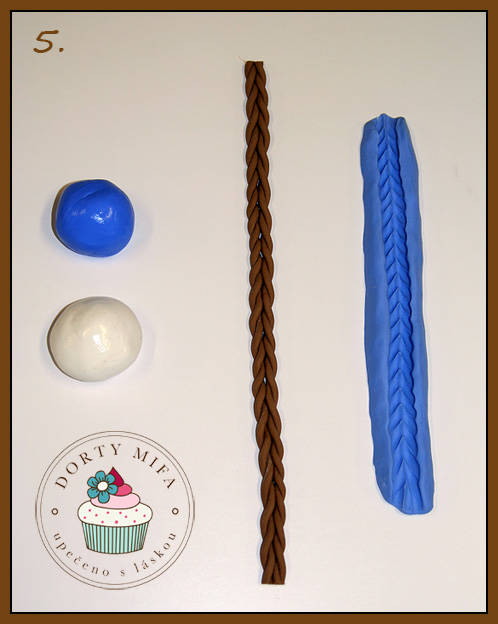 6/ Dust the inside of the mould lightly with starch, press the sugar paste in and place in the freezer for 1-2 minutes. Carefully take the finished braid out of the mould. Make a few more braids the same way.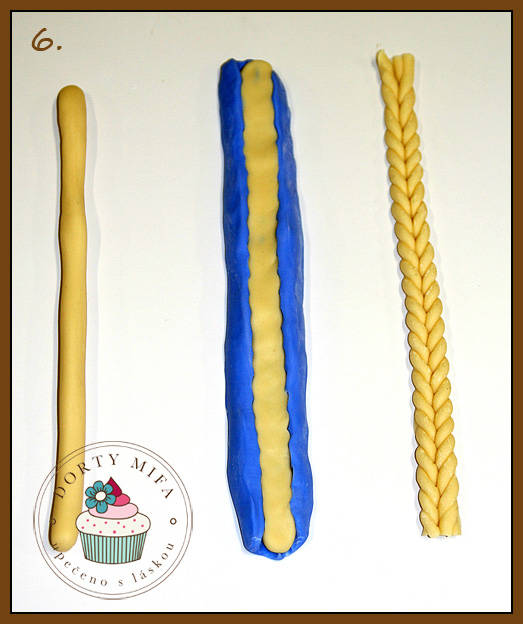 7/When you have enough braids to fill the cutter, put them on a baking sheet, glue together with edible glue and cut out a heart.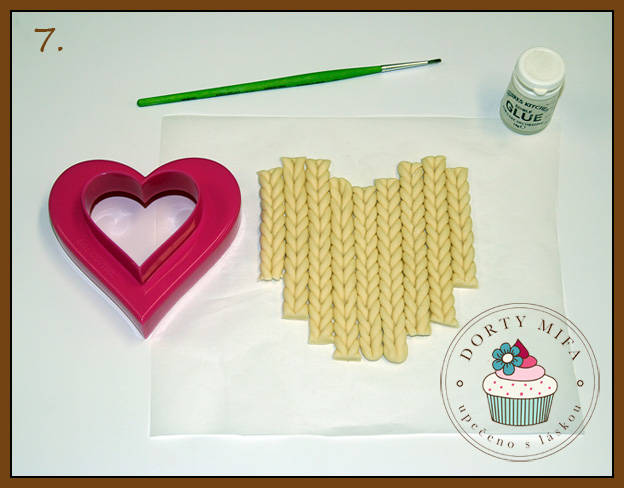 8/ Let the heart rest for about half an hour and then glue to the fondant covered cake.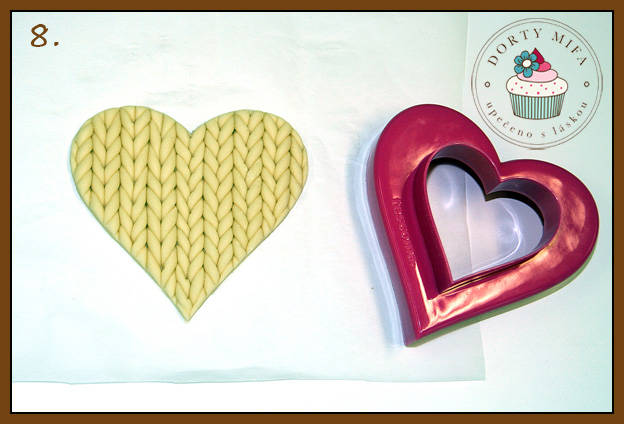 9/ Make the brown braids the same way as the cream ones. I cut them lenghtways to make the top part of the cake.