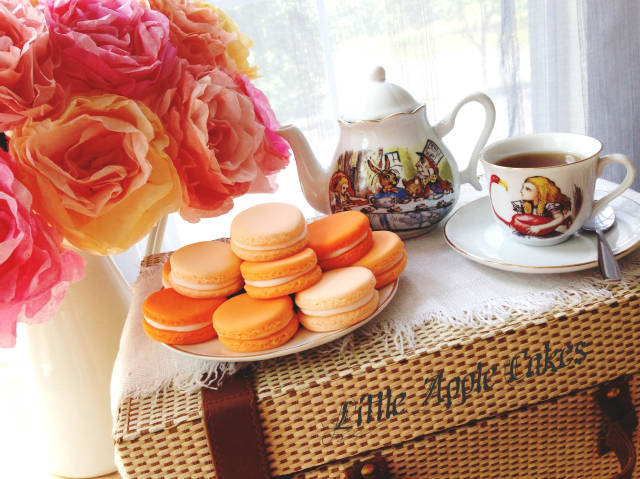 Quick and easy way to make a fondant French Macaron… If you are like me and have a family member who is allergic to nuts, you will probably never get a chance to make these beauties. But there is a way, you can make a beautiful macaron out of fondant that can be used as decoration.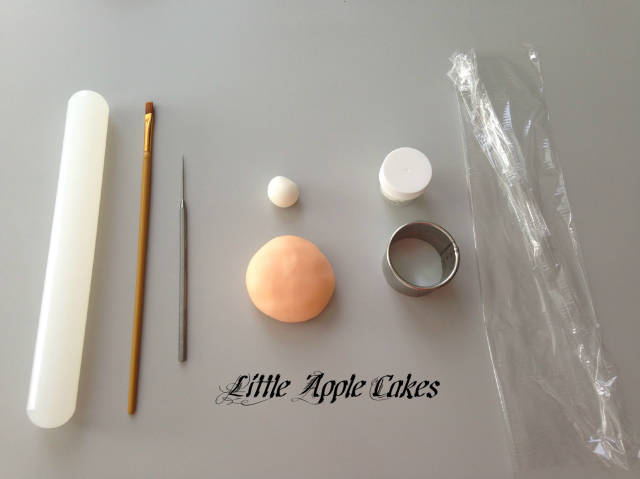 For this tutorial you will need:
Rolling pin,
Paint brush,
Scriber tool,
Fondant of your choice,
White fondant the size of a marble,
Round cookie cutter,
Gumglue,
Plastic wrap.


Photo 1-3
Cut out two discs with wrap on top (to get the dome) and two regular ones.
Glue the rounded disc on top of the flat one. Using a scriber tool make small holes and drag them at different directions. Basically you want to erase the line where the discs join and texture the whole bottom disc.


Photo 4-6
Roll a marble size piece of white fondant into a ball and pat it down unevenly. Glue it in between two macaron parts and you are done.
Thank you so much for watching, hope you find it useful
Selma ~ Little Apple Cakes
Selma S. ~ Little Apple Cakes