Cake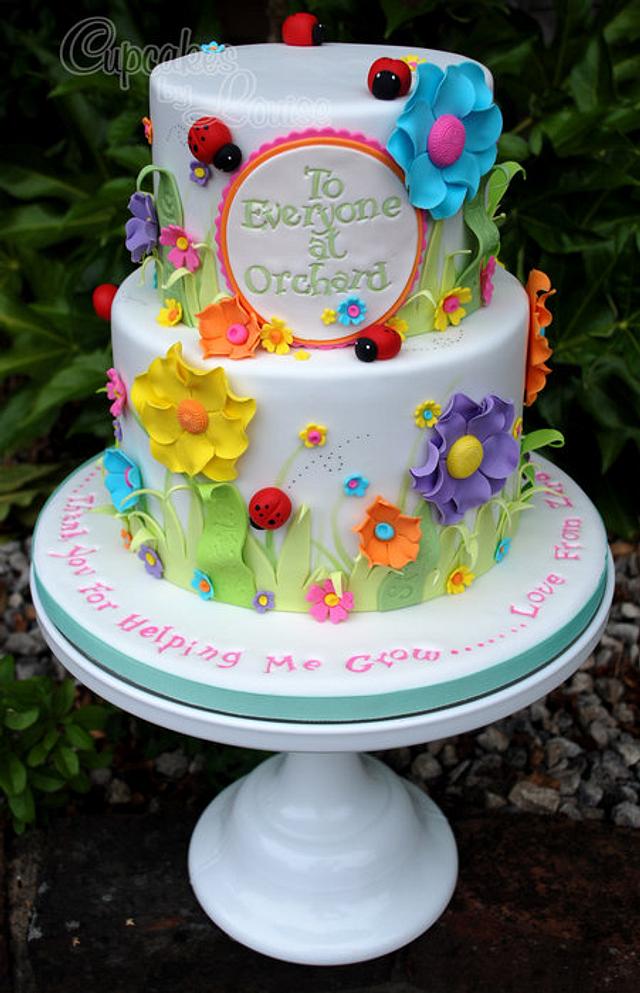 Thank you cake - Thank you for helping me grow........
I made this cake as a Thank You to all the staff and children at my daughters day nursery as it was her last day today before she starts school in a couple of weeks, it was a very emotional day for me!
The cake detailed each member of staffs name that had helped her grow over the last 3 years, each name embossed onto a green leaf.
13