Cake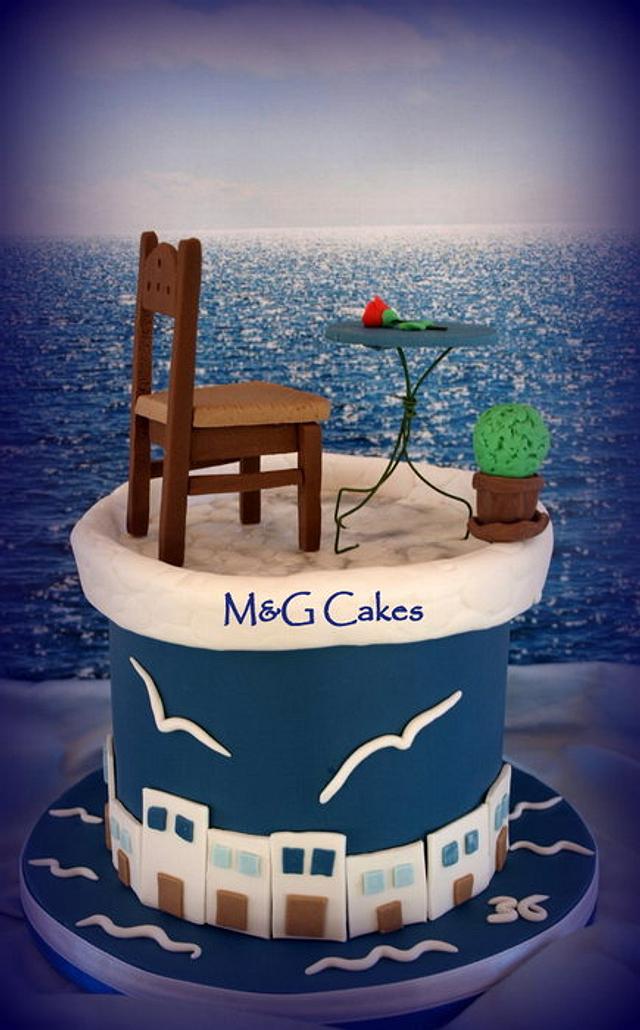 Summer in the Greek Islands!
This is a cake I made for my birthday on the 26th of May. I wanted to welcome summer and to lighten up everybody's heart, after a very difficult winter for my country.
So, this is how we spend our summer in the greek islands, which are full of little white houses:
sitting in a wooden chair on the porch, the air filled with rose and basil scents, gazing at the sea.
Perhaps with a little 'ouzaki' and 'meze' on the iron table.
Underneath the blue sea is a lemon cake with white chocolate ganache and lemon curd as a filling. This is my personal favorite!!
birthday lemon cake greek greece summer lemon curd white chocolate ganache chair table basil rose sea seagulls waves
6