Cake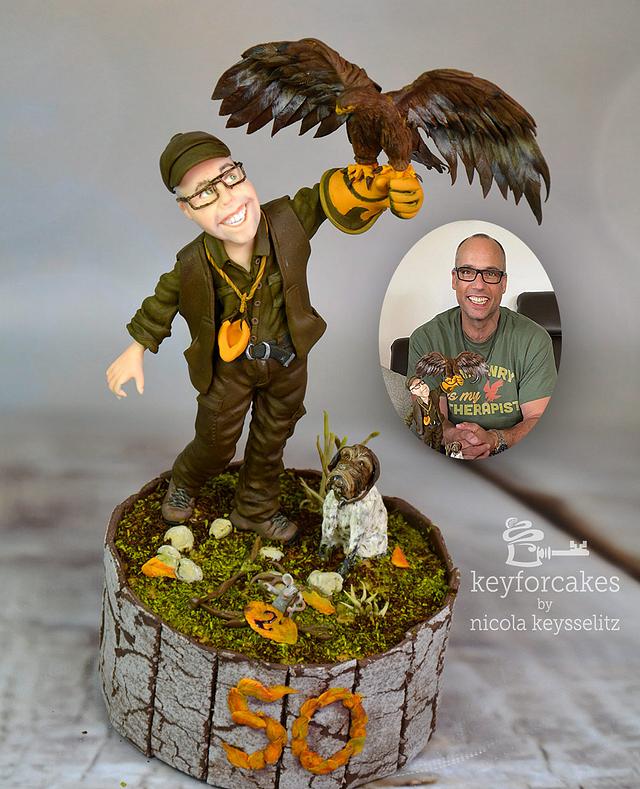 Uli the Falconer
Uli´s 50th birthday was supposed to be celebrated extensively, not only because of this round number, but because it was actually his 2nd birthday. He had overcome two serious sicknesses and that, more than anything else, was important and should be sealed with an unforgettable celebration.
But then Corona came along!.
No big celebration so, but fortunately Steffi, his wife, could pick up the figurine just before the shutdown. So her surprise was secured! Finally last Friday, Uli had a lovely birthday, not a big party, but at least a nice little celebration with his closest family and with beautiful lovely weather… And he was overwhelmed by the surprise of his wife.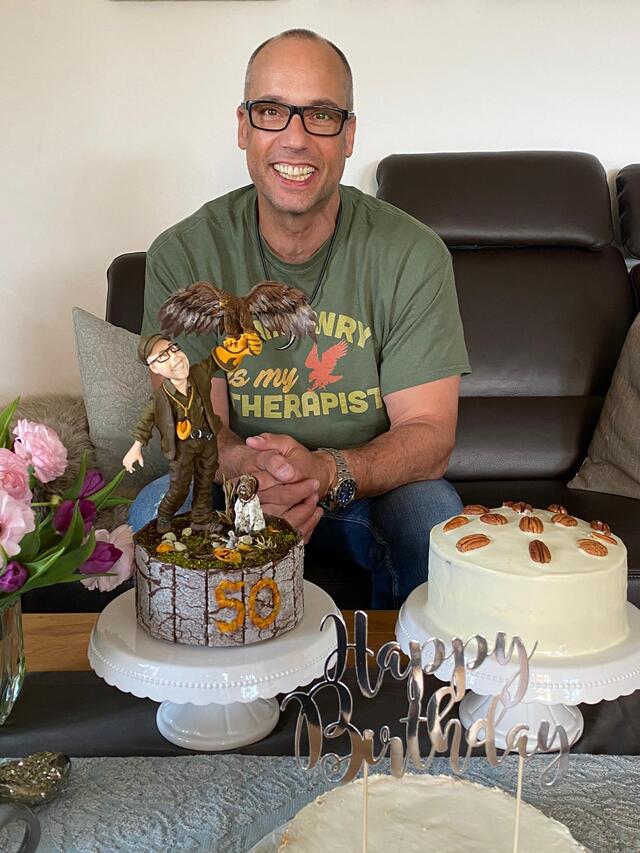 fondant pastkolor fondant wafer paper dekofee modelling tools birthday birhtday cake human modelling human figurine
14