Cake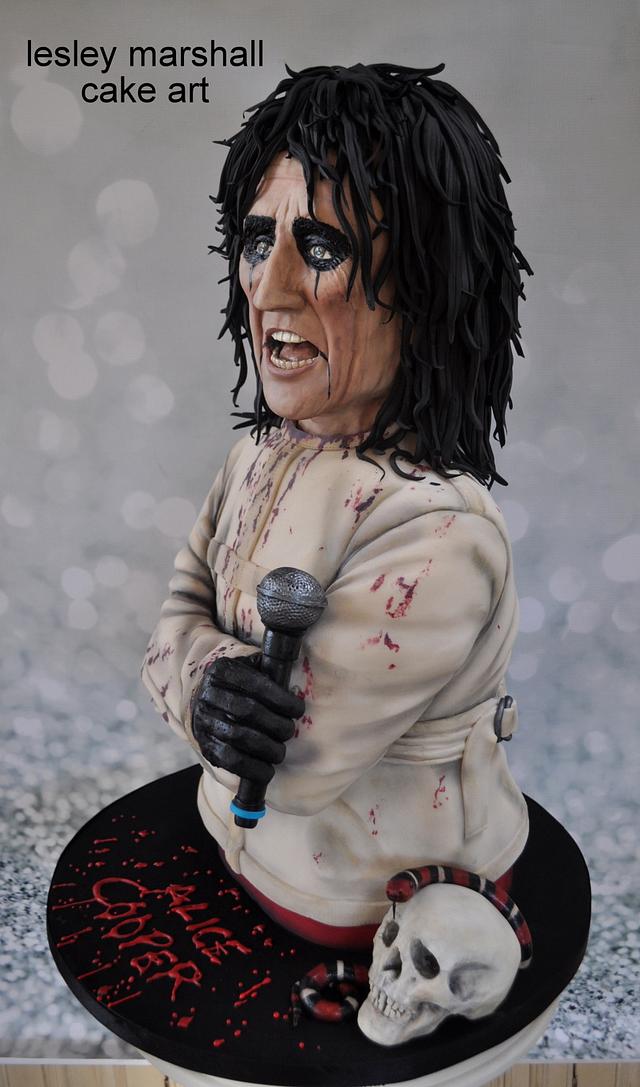 "Alice Copper" sculture cake
I made this for CI Nov 2018 competition, decorative exhibit which I was awarded Silver.
a few "minor faults" were noted and the hand should have been slightly larger for a man.
I chose him as he is easily recognisable and I liked the addition of the "horror" aspect – here he is in his blood stained straight jacket, with edible scull and small snake
I am pleased with the likeness as my 3rd large face sculpture and hope to do many more.
couture sugarpaste massa ticino tropic saracino modelling paste spectrum flow dinkydoodle airbrush paints alice cooper sculpted cake sculture snake skull horror
9