Cake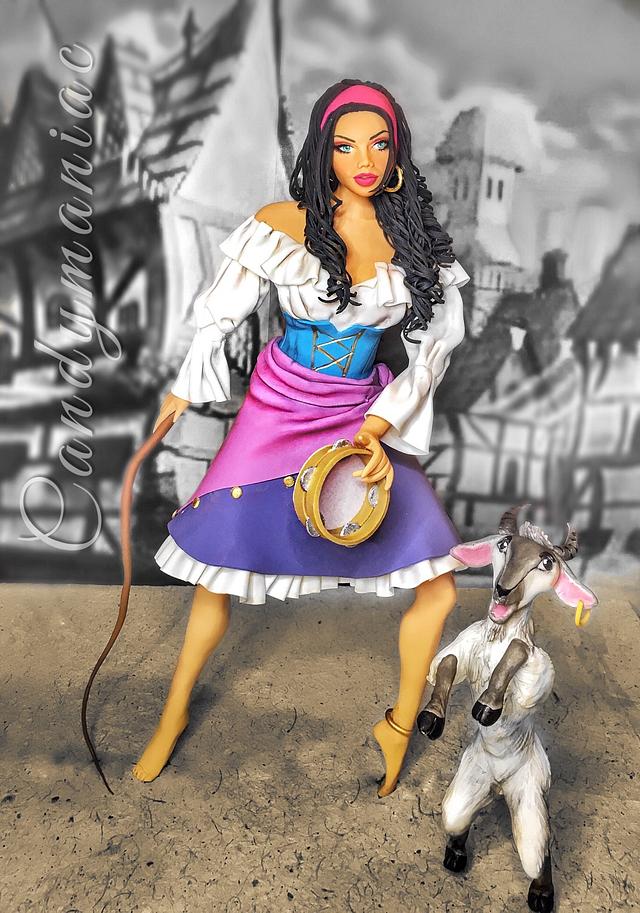 "Esmeralda"- Disney Deviant Sugar Art Collaboration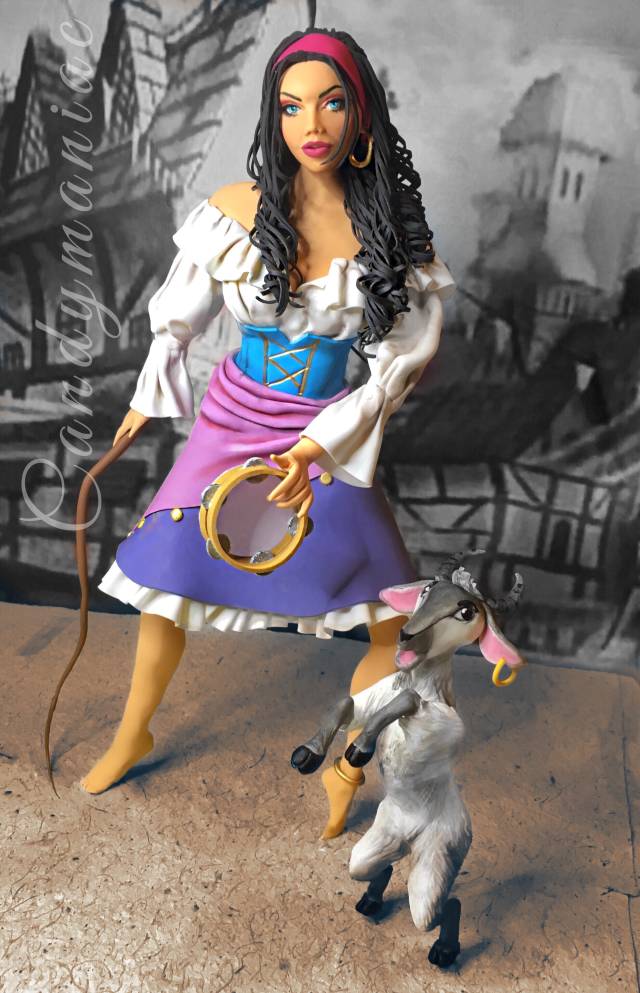 This is my contribution to the Disney Deviant Sugar Art A Worldwide Collaboration in which I chose to make Esmeralda.
https://m.facebook.com/disneydeviantsugarart/
"Esmeralda has always been a very dynamic woman… so dancing was not all she could do!
Soon she decided that her show needed a more spicy tone and took a turn in her carrier and became a tamer! Naturally her first animal to train was no other than her own goat, Djali! But Djali wasn't no ordinary goat…a rebel and a free spirit as she is, was very surprised with the news and didn't like at all the idea of a whip in her back! "
The figure is 31cm tall, made with modeling paste.
modeling paste food colors dust colors deviantart collaboration esmeralda dancer goat girl lady disney 3d 3d modeling figurine figure hand modelled
55