Cake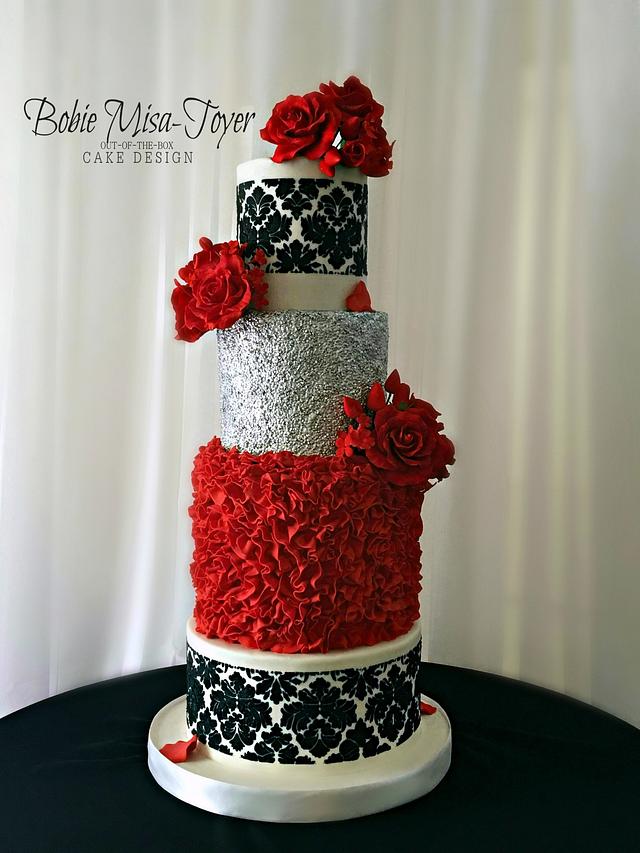 Roses Wedding Cake
I haven't been making cakes lately, I think I lost my 'cake mojo'. The thought of how much time it takes to make a cake from baking to decorating and the stress, most especially making a wedding cake, is a overwhelming.
So when my co-worker asked me to make a 4 tier cake for her daughter's wedding, I was a little hesitant to take the challenge.But I did and fast forward, here's the finished creation.
I love how my roses came out which I think is a big improvement from before. The red ruffles took me almost a day to cover the second tier. I'm not quite happy with my stenciling job as I'm a little bit rusty but I think it turned out great overall.

13