Cake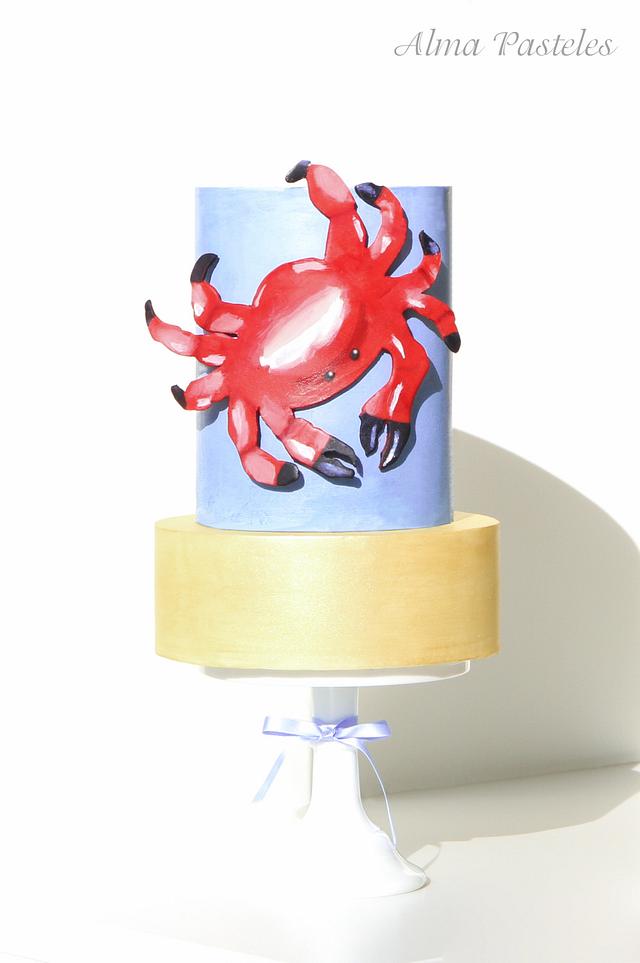 Joel's crab
Hello there,
This is my piece for the SUGAR ART 4 AUTISM campaign.
It is inspired by a painting of Joel Anderson. Joel once said that painting the crab reminds him of the beach. It does remind me of the beach too
I love the simplicity and the bright, shiny colours of Joel's painting.
I added the golden bottom tier to show the beach. The beach is not part of the painting but it is part of Joel Anderson painting this crab!
Hope you like it!
Uta xx
23