Cake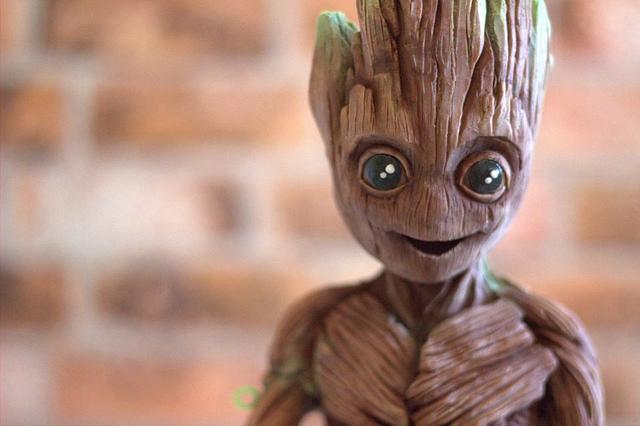 Guardians of the Galaxy Baby Groot 3D Sculpture
Here is my little take on the new style Baby Groot from Guardians of the Galaxy Vol 2.
I absolutely loved that they bought Groot back at the end of Vol 1, and that he has a little cut but sassy side, dancing away in his plant pot. I genuinely couldn't wait to see how they designed him for the next movie so the minute the art work was release I knew I wanted to make him, (lifesize).
He was made entirely from modelling chocolate and has been sculpted in a way that he is not attached to a board and can be lifted and moved around, standing soley on his two feet. He weighs in total just shy of 3kg, stands 20" tall and took 7 hours to sculpt and colour.
babygroot babygrootcake guardians of the galaxy guardians of the galaxy cake 3dcake modellingchocolate
13