Cake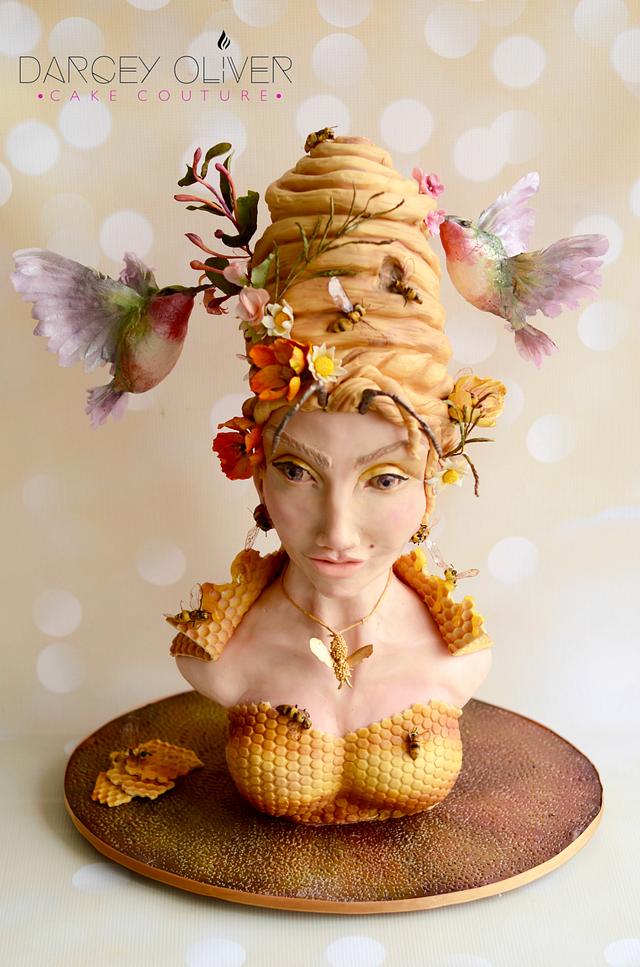 Queen Bee
The Queen Bee was my entry to this weekend's Cake International in Birmingham. She won a SILVER medal and placed 3rd in her category.
It was my second time sculpting a face – it really is more challenging than it looks! She is modelled from chocolate, the bees are all handmade from gum paste, hand painted and varnished with gelatin sheet wings. I made honeysuckle, sweet pea, grass, daisies and cosmos to adorn her beehive, and her dress is made using a honeycomb mat and decorated with isomalt honey. The suspended hummingbirds are made from wafer paper and fondant.
I learnt an awful lot making her, and despite her imperfections I'm rather fond of her!
queen bee bust cake female figure sculpted cake cakeinternationalbirmingham cakeinternational competition piece honeycomb honey bee beecake hummingbird hummingbird cake gravity defying cake birdcake nature beehive beehivecake
26