Van Goh Cakes
posted
almost 5 years ago
Native American Birthday Cake
Advertisement
Advertisement
Native American Birthday Cake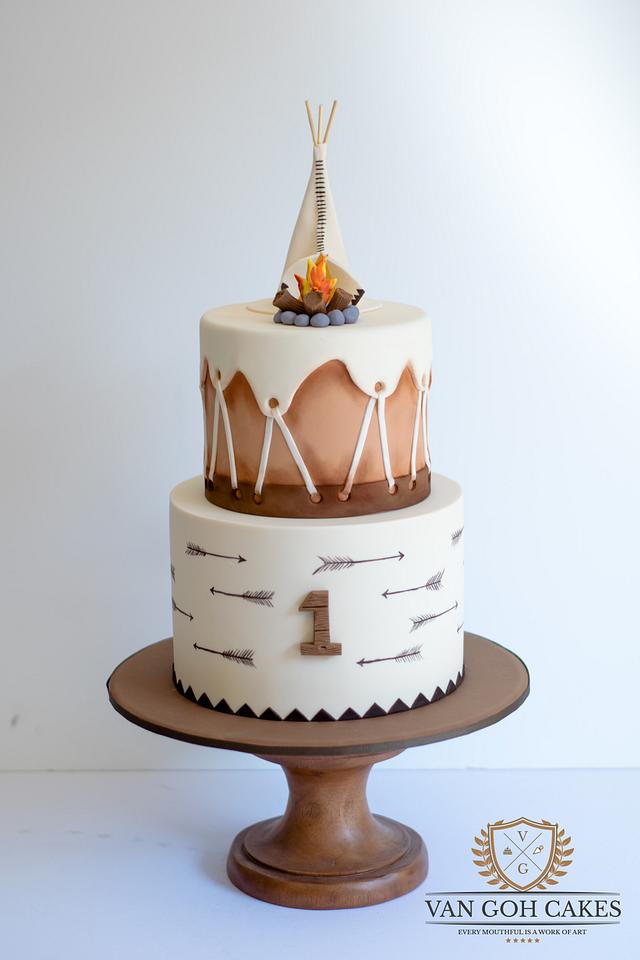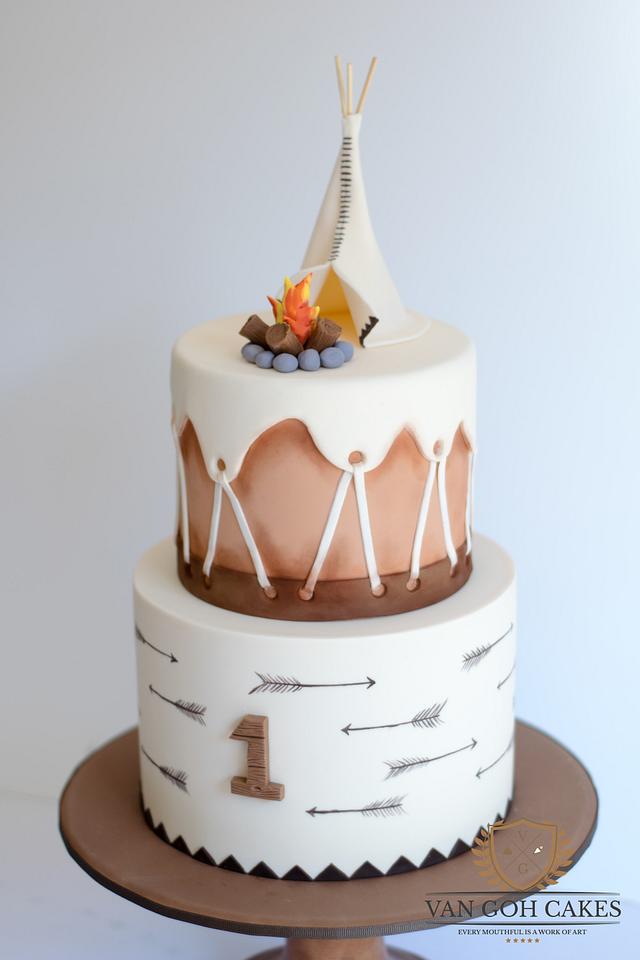 Advertisement
Advertisement
I got to work with Cass, a regular customer of mine, once again for another cake for her little boy Nixon who turns one this year.
Cass wanted a native American themed design for Nixon's cake. Her vision of the cake was to have earthy colours that touches on the browns for the cake, so I worked on some different tones of brown to achieve the look. I must admit that I am a little challenged by the colour wheel – four years of looking at it and I still struggle with mixing the right colours!
The other things Cass wanted was to have a teepee and a bonfire atop a bongo tier, and the bottom tier was to showcase the number one, all woodgrain and I was happy to say that I made the texture with no tools and impression mats! The arrows were painted using Miranda's Edible Art Paint and I mixed brown and black to create a darker brown that worked like a charm! Not to mention, that the cake inside not only matched the colours on the outside as it did inside, it was also a delight to eat – salted caramel mud cake, filled with salted caramel ganache.
When I delivered the cake this afternoon, I instantly realised that the party setting and the cake was meant to be. It is always a joy and relief when the recipient of the cake loved it, and Cass' response made this cake all the more special. Thank you again, and I'm sure the party was a blast for the kids, especially Nixon!
Vincent Goh