I made this cake for CakeCentral magazine. It's inspired on Bernini's Apollo and Daphne. I was fascinated on how Bernini made this sculpture based on the story of Apollo and Daphne.
An important detail on this cake is Daphne's hand that is turning into a branch: "Destroy the beauty that has injured me, or change the body that destroys my life.''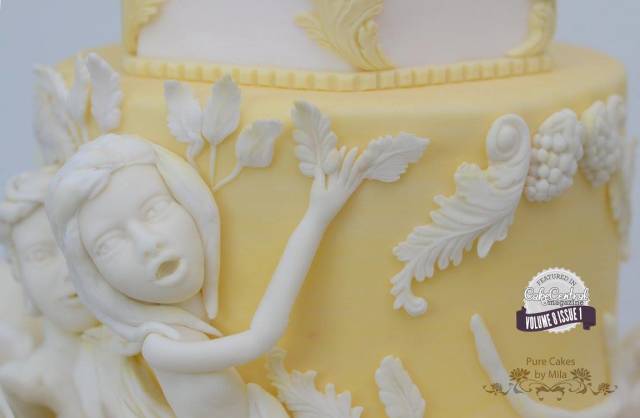 As it's a wedding cake, I found it appropriate to make this cake not too dramatically.
As this sculpture is made of marble, I gave the tiers of the cake a marble look. I hand modelled Apollo and Daphne and use molds for the decorations on the tiers.
All the sugarflowers are all handmade. The delicate string work on the top tier is piped with vegan aquafaba icing.