Cake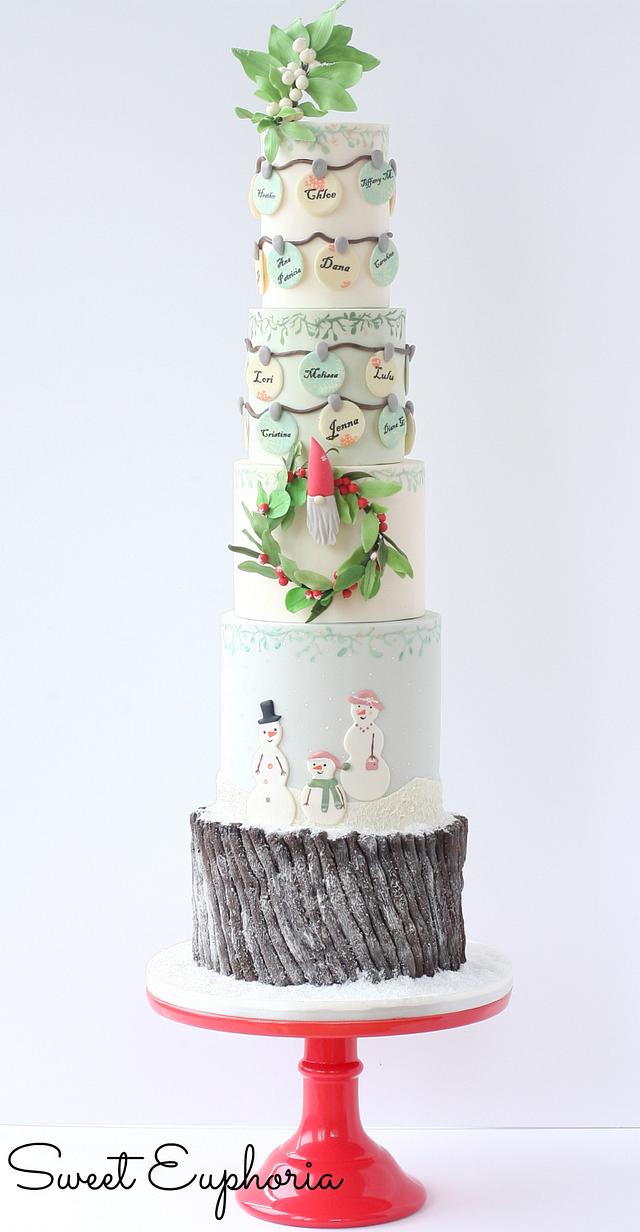 A little Tomte Christmas : Cuties little Christmas Collaboration.
This Cake was made for the Cuties Little Christmas Collaboration
Inspired by the Scandinavian Tomte (Elf), I wanted to create something simple and nostalgic, something that reminded me of old traditional Christmas.
T
he two top tiers include edible paper baubles with each name of the ladies who participated in this wonderful collaboration!!
Please check out the rest of this beautiful collaboration!
https://www.facebook.com/cutieslittlechristmas/
fondant edible image sprinkles gumpaste christmas winter elf wreath
12