Cake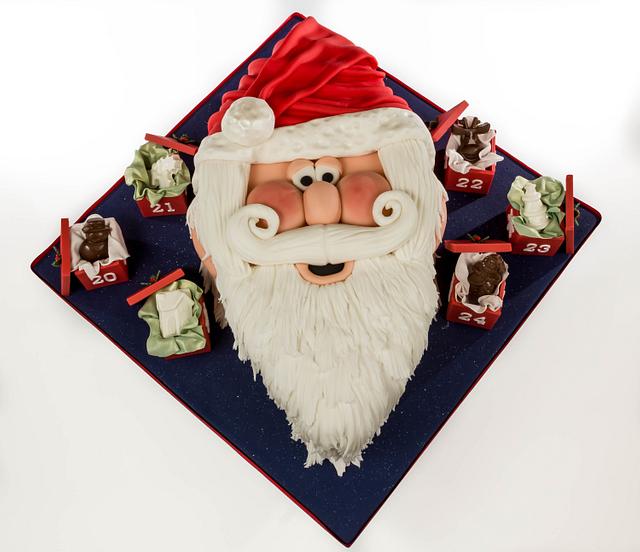 Santa face christmas cake
Based on Paul Bradford's 'Santa Face' cake from his Christmas cake book, this was my piece for the Paul Bradford Sugar craft School display table at Cake International Birmingham in November 2016.
We had to use the basic tutorial and then had free reign to 'pimp up' the original design.
My take on the design was to add a more detailed beard and santa hat, together with hand crafted 'advent calendar boxes' containing hand made chocolates.
It was a real pleasure to take part in this collaboration, I enjoyed every minute of it!
sugarpaste chocolate dresden tool modelling tools santa santa claus cake cake international birmingham 2016 paul bradford sugarcraft school christmas cake advent
9