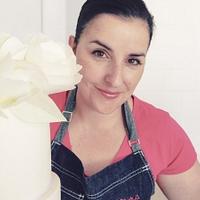 Sweet Tiers - Helena Kastanis
posted
almost 5 years ago
Happy Birthday Princess Bella
Advertisement
Advertisement
Happy Birthday Princess Bella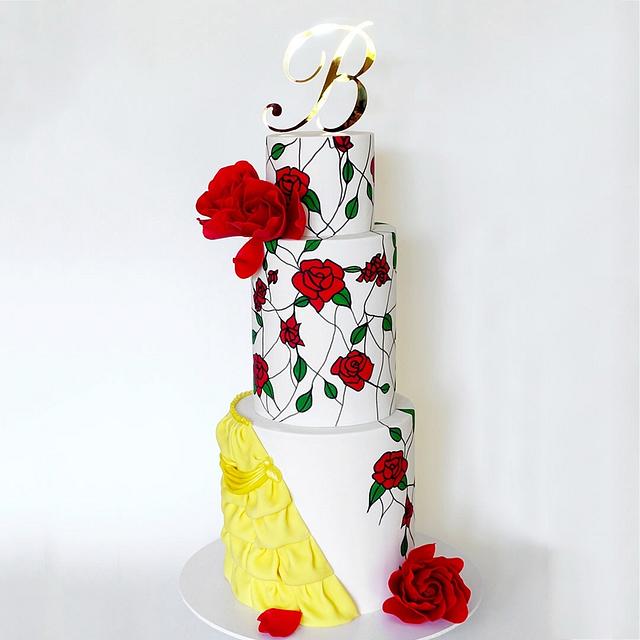 Advertisement
Advertisement
Our last cake for 2016 was designed around Bella's favourite Disney Princess – Belle. Hand painted entwined roses wrapped around this cake with the soft fondant pleats of Belle's gown swaying around the bottom tier. Adorned with hand made sugar roses and crowned with a @glisteningoccasions_ topper.
I wanted roses, of course, I wanted a tall, structure to symbolise strength, I wanted soft yellow pleats and glittering jewels that denotes a fairytale and I wanted this cake to be another reason for Bella to smile on her birthday.
You see, Bella has been through a tumultuous year – a devastating leukaemia diagnosis – aggressive and rare – countless days in hospital preparing for and enduring a bone marrow transplant, the dizzying heights of being told she was in remission only to have that crash down when only a short time later being told that the cancer had returned. There was nothing to be done.
Well – never say never. Bella is taking part in a drug trial and is responding well – the future still isn't certain but she is happy, her parents can breathe just a little easier for the moment and she has an amazing family and incredible support network around her and her family that beggars belief. It was an honour to play a small part in her birthday celebration.
Bella is 8!
She is an inspiration and her smile is as bright as Belle's gown! "Support the Allans" FB page is where you can read about her family's story and, if you can, please support this family via the gofundme link on this page also.
Bella Allan – born to change the world.
#fightforbella #sweettiers #beautyandthebeast #princessbelle #edibleartpaint #birthdaycake #bellebirthday #disneyprincesscake #hope #sugarroses #paintedcake
Sweet Tiers: Melbourne, Australia. www.sweettiers.com.au