Cake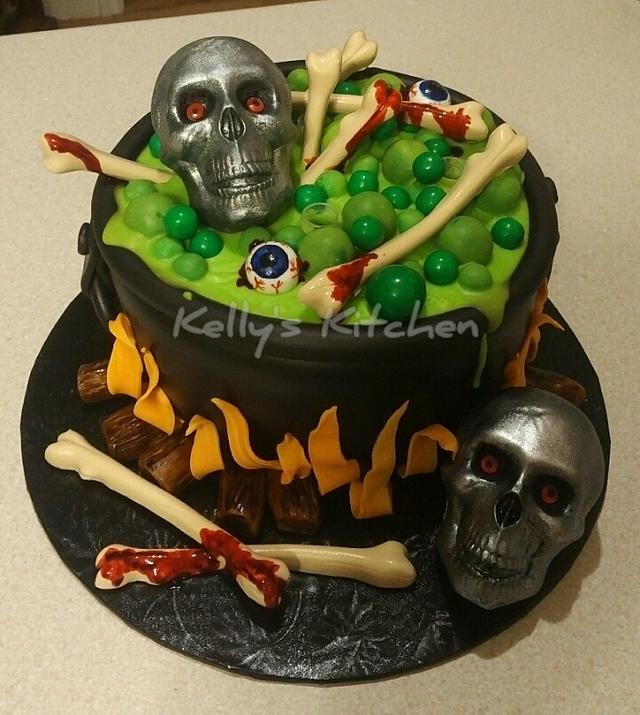 Halloween cauldron cake
Halloween cauldron cake made for the Chem Club's Halloween party. The cake was midnight pumpkin layer cake which was really tasty!
The skulls were chocolate airbrushed with silver, black and pearl. The bones are purchased candy bones and the bubbles are gumballs. The eyeballs, logs and flames are all fondant.
Test tubes hidden in the cake allowed for dry ice to be added along with water to get the smoking/steam effect.
Rolkem lumo gel was painted on some of the gumballs to make them glow under UV light. Unfortunately we didn't get a great picture of that.
It was a big hit with the students :-)
Read more at http://www.cakecent
9