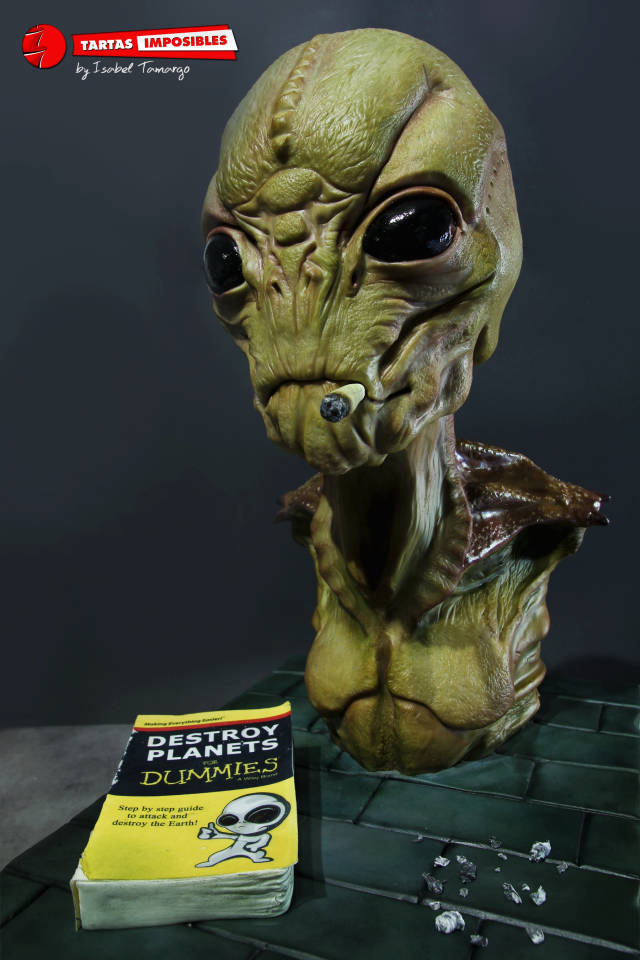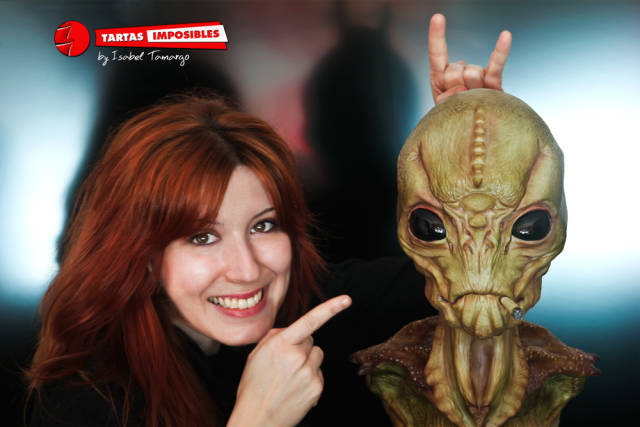 In 2016, as revenge for their defeat in Barcelona, the surviving ringleaders of the alien army have decided to orchestrate a simultaneous worldwide attack but thanks to The Caketastics and other super cake designers and their super powerful skills they won't complete their mission. Here's the specimen I found, Join-T, a guy came from the underworld who's preparing with a dummy book a perfect plan to destroy our planet…poor boy, you're a dreamer boy :P
All sculpted in modelling chocolate and Satin Ice fondant and RKT to his neck.
Big kisses and I share with you the collab page with all these amazing pieces and a step by step I made!! Hope you like it!
Collab page: https://www.facebook.com/TheCaketastics
Step by step process images: https://www.facebook.com/media/set/?set=a.1089427914506111.1073741891.619956104786630&type=3